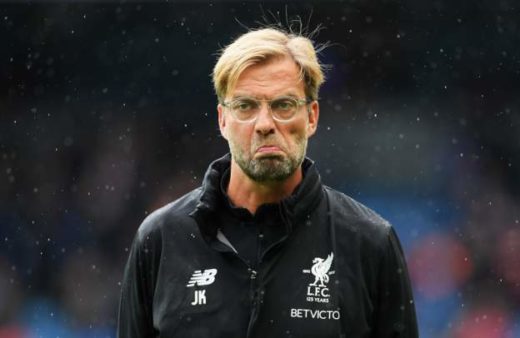 Liverpool's coach, Jurgen Klopp has lamented the club's 5-0 defeat at Manchester City, faulting the referee's decision to award a straight red card to Sadio Mane.
Liverpool were outclassed by a rampaging Manchester City which put five goals past Liverpool's keeper.
"The referee was close to sending me to the stands so I had no power. I said to the fourth official that I didn't think it was a red card," Klopp said.
"Hopefully it is not a serious injury but whatever happens it is unlucky. The foot was not that high, the goalkeeper came out to head the ball.
"Sadio feels very bad about it. It's hard for him. I have had a few 5-0 defeats in my life, that is not cool, but we were not that bad. Nobody will remember that," he said.
Klopp told Sky Sports that: "We had all we needed at 11v11. We had chances. The first goal is unnecessary, we were too laid back, not too smart.
"But the decisive decision in the whole game was the red card. I don't think it was a red card, Sadio didn't see the goalkeeper. It's unlucky, an accident. The keeper comes out. You want to go for the ball. I hope people see it for what it is."