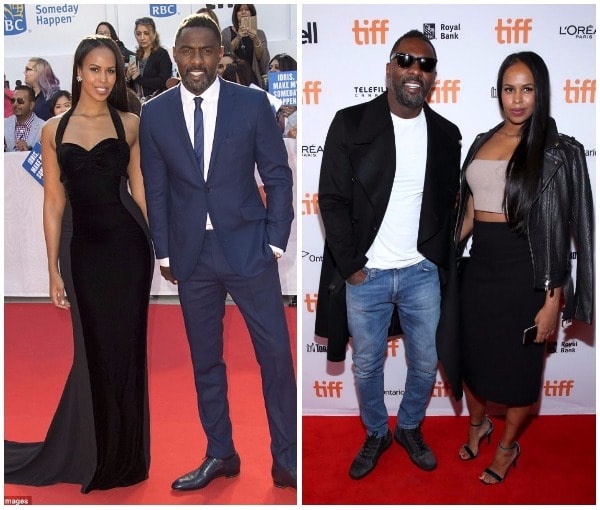 Jennifer Okundia
After two broken marriages and several relationships, the "Beasts of no Nation" star has found love again but this time in the hands of a more younger woman.
Idris Elba has a stunning new girlfriend – months after he broke up with the mother of his second child, just weeks after he swore he'd never get married again.
Her name is Sabrina Dhowre, an actress and model who was crowned Miss Vancouver in 2014.
The duo attended a glitzy premiere party on Sunday evening for his film, The Mountain Between Us.
Sabrina is 29 years old, 16 years younger than Idris who is 45 years old. The pair have reportedly been dating for seven months and were first spotted together in Manchester last month.
This is actor Idris Elba's first public relationship since he split with make-up artist Naiyana Garth, mother of his three-year-old son Winston.
The Jungle Book star left Miss Garth, a makeup artist, last year just days after he was pictured enjoying a night out with supermodel Naomi Campbell.
And American rapper K. Michelle, whose real name is Kimberly Michelle Pate, claimed she was the womaniser's 'glorified side chick' for eight months during their relationship. The 33-year-old dated Elba from 2013 when she met him at an awards ceremony and had no idea he was dating Miss Garth until he told her she was pregnant.
The father-of-two has also been married twice before. He wed make-up artist Hanne Norgaard in 1999, with whom he has teenager daughter Isan, but the marriage broke down four years later when she did not adjust to life in the US.
He then tied to knot with property lawyer Sonya Hamlin in 2006, but the pair split just a few months later. Miss Hamlin believes this was due to his friends convincing him being in a relationship would damage his career.
Elba, who is the son of immigrants from Ghana and Sierra Leone, also then dated pole dancer Desiree Newberry. After four years she had a son called Otenga, but Elba became suspicious when the boy did not resemble him, and a paternity test later revealed he was not the father.