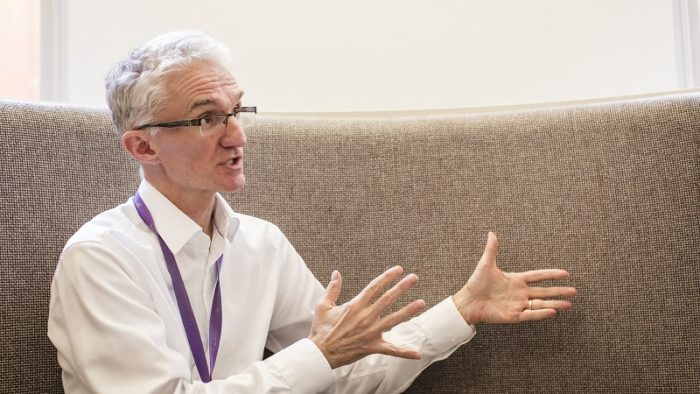 Mr Mark Lowcock, the United Nations Under-Secretary-General for Humanitarian Affairs and Emergency Relief Coordinator, has called for improved safety for civilians in North East Nigeria.
Lowcock made the appeal in a statement issued by Yasmina Guerda, Public Information Officer, UN Office for the Coordination of Humanitarian Affairs (UN-OCHA) Nigeria, on Wednesday in Abuja.
He noted that the violence in the North East has led to widespread forced displacement and systematic violations of international humanitarian and human rights law.
The UN AID chief said that since the beginning of the insurgency in the region more than 20,000 people have been killed, and thousands of women and children abducted.
He added that some 17 million people require humanitarian assistance in the Lake Chad Basin, including 8.5 million in Nigeria's North East.
Lowcock said that the Government and humanitarians had made important progress in delivering life-saving relief to millions of people in the affected region.
He, however, said that the complex Lake Chad Basin crisis would require sustained international support over the coming years.
He commended that Nigerian government's leadership and coordination of the humanitarian efforts.
"I welcome the Vice President's assurance to me that the Government's own food aid programme will be extended into the future," Lowcock said.
"The international system has rapidly scaled up and saved millions of lives.
"We reach two million people with food assistance every month and have provided hundreds of thousands of children with life-saving nutritional support," he said.
He noted that the humanitarian situation remains precarious, saying: "We have averted famine, but millions of people are still at risk if more international help is not forthcoming."
Lowcock said he would urge world leaders at the next UN General Assembly in New York to maintain their financial and political support for the Lake Chad Basin crisis.
Besides, he urged the world leaders to work with the Nigerian authorities to bring stability to the North East region.