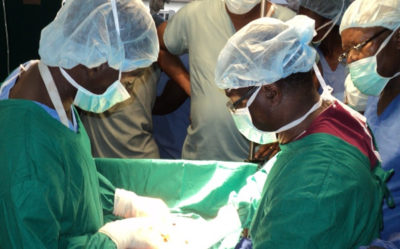 The Medical and Health Workers Union of Nigeria (MHWUN), Federal Medical Centre (FMC), Keffi chapter, has enjoined its members to continue to maintain high standard and professionalism in the course of their duties.
Mr Monday Otso, the Chairman of the union, gave the task on Thursday at the Tertiary Health Institution National Consultative Forum, North Central zone meeting in Keffi, Nasarawa State.
Otso said that maintaining standard and professionalism by health workers would go a long way in improving on the lives of patients as well as ensure quality service delivery for the overall development of the country.
He also tasked members to avoid sharp practices in discharging their duties in their interest and for the overall development of the country.
The chairman advised his members to be reliable, dedicated, punctual and shun all negative acts capable of tarnishing their integrity and the image of the union.
"A good number of our members who are not conversant with the provisions of the public service rules and scheme of service have gotten themselves entangled with discordant practices that do not conform with the provisions of the law.
"This has led to either the issuance of queries, stoppage of salaries and in some instances dismissal from the service. That is why I want to use this medium to appeal to all of us to maintain standard and professionalism while discharging our duties.
"We must adhere strictly to the ethics of our profession in our interest and for the overall development of the health sector,'' he said.
READ: Association to hold colloquium on health sector investment
The chairman commended Dr Joshua Giyan, the centre's Medical Director and his management team, for giving adequate attention to the welfare of staff and called for more efforts in that direction.
However, he appealed to the management of the centre to provide the union with land within the hospital premises to enable it build its permanent secretariat to boost their activities.
In separate contributions, Mr Husseini Ahmed and Alhaji Abdullahi Adeka, the National Vice President of MHWUN, and the Nasarawa State Chairman of Nigeria Labour Congress (NLC), respectively, appealed to government to pay adequate attention to the welfare of workers in the country.
They added that such gesture would go a long way in boosting the morale of workers thereby boosting productivity as well as would improve on the standard of living of workers for the overall development of the country.