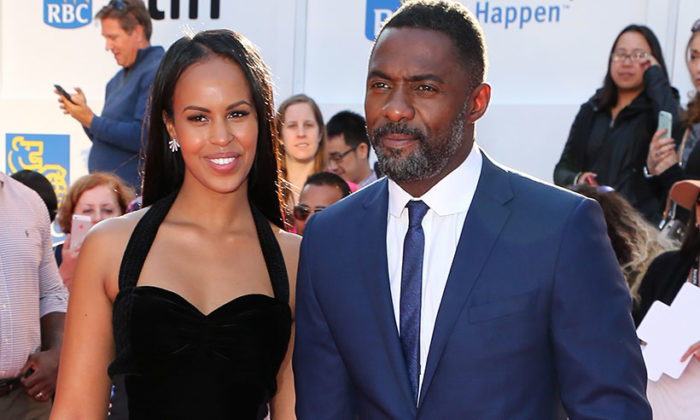 English actor Idris Elba recently had a chat with Angie Martinez on her YouTube and the actor was asked about his newly revealed relationship with Somalian model Sabrina Dhowre. There's no doubt that the talented actor, rapper and DJ is happy in his new relationship.
The father of two also talks about his new movies "Molly's Game" and "Mountains between Us" with Kate Winslet. He talks about starring alongside Kate Winslet, the movie he really wanted to star in when he was upcoming, the gift and curse of the internet and more.
His confirmation of his relationship starts at the 12:05mark where he talks about the lengths she went to make his birthday special. Interestingly, she was also at the studio with him during the interview.
We also get to meet his daughter who Idris Elba says does a pretty impressive impression of reality star turned rapper Cardi B.