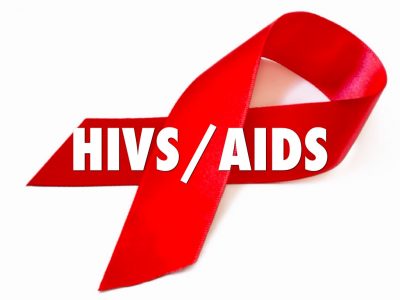 As life expectancy in Nigeria is increasing, malaria, diarrhoea, HIV and lower respiratory infection have been identified as some of the major causes of premature death, two experts said in a Study.
The study, Annual Global Burden of Disease (GBD) Study, which is the world's largest scientific collaboration on population health, was made public on Friday in Lagos by the Institute for Health Metrics and Evaluation (IHME).
The institute is an independent global health research center at the University of Washington in Seattle, U.S.
In the study, Mr Jacob Olusanya, the Director, Centre for Healthy Start Initiative, said: "Life expectancy in Nigeria is growing, but people in many other sub-Saharan African countries are living longer and healthier lives.
"Diseases like malaria, diarrhoea diseases, HIV, neonatal encephalopathy, and lower respiratory infection are the top five causes of premature death in Nigeria.
"Infants and children are particularly at risk of these diseases, and neonatal ailments like sepsis and encephalopathy kill thousands of infants.
"We have much more work to do, " Olusanya was quoted as saying in the study.
He said that the ailments that caused illness could be very different.
"Iron-deficiency anaemia, back pain and migraines are the top causes of years that people live with disability in Nigeria.
"Deaths of children under five are a persistent health challenge. For every 1,000 live births, 46.6 Nigerian children under the age of five die.
"This far exceeds the global figure of 38.4, and the regional average of countries in western sub-Saharan Africa, which is 40.7.
"Only a few countries in the region such as Niger, Mali, and Chad have higher rates of under-five mortality.
"Moreover, in 2016, for the first time in modern history, fewer than five million children under age 5 died in one year, as compared to 1990 when 11 million died, " Olusanya said.
According to him, the main findings for Nigeria include a Nigerian man born in 2016 can expect to live 63.7 years, an increase in life expectancy of seven years over the past decade.
He said that a woman had a life expectancy of 66.4 years, up 8.1 years from 2006.
"But, illness and injuries take away years of healthy life; a Nigerian male born in 2016 will live approximately 55.5 years in good health, while a female only has 57.2 years.
"Nigeria has a higher life expectancy than South Africa, Niger and Cameroon, but it lags behind Kenya, Rwanda, and Ethiopia," Olusanya said in the study.
He attributed the global health landmark to improvement in increased educational levels of mothers and rising per capita incomes.
"Others include declining levels of fertility, increased vaccination programs, mass distribution of insecticide-treated bed nets, improved water and sanitation.
"Also, a wide array of other health programs funded by development funding for health," he said.
Also, the Director of IHME, Dr Christopher Murray, said: "Death is a powerful motivator, both for individuals and for countries to address diseases that have been killing us at high rate.
"But, we are being much less motivated to address issues leading to illnesses.
"A 'triad of troubles- obesity, conflict, and mental illness, including substance use disorders- poses a stubborn and persistent barrier to active and vigorous lifestyles. "
Murray said the rate of illness related to people being too heavy is rising quickly, adding that the disease burden could be found in all socio-demographic levels.
"High Body Mass Index (BMI) is the fourth largest contributor to the loss of healthy life after high blood pressure, smoking and high blood sugar.
"Deaths, over the past decade due to conflict and terrorism, were more than double.
"Recent conflicts, such as those in Nigeria, Syria, Yemen, South Sudan and Libya, are major public health threats, both in regard to casualties and because they lead to long-term physical and mental consequences.
"Mental illness and substance use disorders continue to contribute substantially to the loss of healthy life in 2016, affecting all countries regardless of their socioeconomic status.
"Treatment rates for mental and substance use disorders remain low.
"Even in high-income countries where treatment coverage has increased, the prevalence of the most common disorders has not changed," the director said.