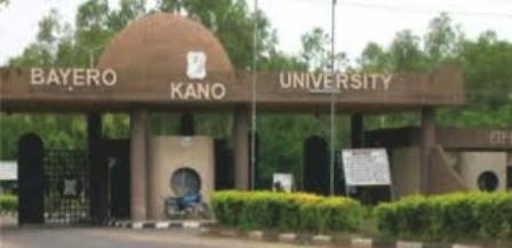 Bayero University (BUK) and Florida State University Tallahassee in America on Tuesday signed a Memorandum Of Understanding (MoU) to establish Nigerian Centre for Reading, Research and Development (NCRRD).
The Vice Chancellor of BUK, Prof. Muhammad Yahuza, said during the signing ceremony in Kano that NCRRD would be co-funded by U.S. Agency for International Development (USAID).
According to him, the decision to establish the centre follow discussions between officials of the two universities that began in March 2001, aimed at improving reading culture and research in Nigeria.
Yahuza said "the development came when Jefferry Milligan, the Director of Florida Learning Institute and Professor at Institute of Education, Florida State University, first contacted BUK and we agreed on the necessary modalities for the project."
He explained that the centre would be the first of its kind in the country, "expected to address
the decline in the reading culture as currently manifested among students at all levels of education in the country.
"The declining reading culture especially among youths has become an issue of great concern to the country. Information an Communication Technology are changing the way we do everything, including reading.
"Interest in reading continue to dwindle, as technological gadgets replace books, making youths to become lazy."
According to the vice chancellor, the situation is even more disturbing in the case of students at tertiary levels of education as many of them rely on copy and past materials from the Internet without bothering to read them.
READ: Benue workers begin indefinite strike over unpaid salaries
He added that "it is unfortunate because reading is an indispensable tool for learning, especially among young children in the early grades as it lays the foundation for their school and career.
"Learning effective reading skills at the early stage enables the learner to gain direct access to rich sources of information and ideas published in texts and non-text materials."
Yahuza said that the NCRRD was thus expected to address the decline in reading culture as
the centre would focus on reading in early learning grades in English and Hausa.
He added that the centre would also be use for training of teachers in all the major Nigerian languages, and would work with other agencies to evolve effective pre-service programmes for colleges of education and other tertiary institutions.
Representative of the Florida University, Prof. Jeffrey Milligan, said USAID had already set aside
100 million dollars for the project in the next three years.
According to him, the signing of the MoU is to improve the capacity of Nigerian institutions to conduct research and effectively train teachers aimed at improving reading culture among students and young children.
He said "the selection of BUK to benefit from the project was because it was one of the prominent and distinguished institutions in the country."
Load more