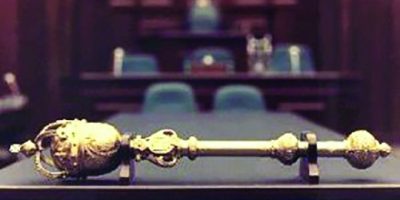 The Niger State House of Assembly on Thursday passed a resolution to return the list of commissioner nominees recently sent to it by Gov. Abubakar Bello, to him.
The assembly wants the list to be resubmitted at a later date when it would have concluded pending assignments before it.
This followed a motion on a matter of urgent public importance by Malik Bosso (Bosso-APC) and seconded by Bello Ahmad (Agwarra-PDP).
Bosso argued that there were numerous pressing issues that had long been pending for legislative action, and pointed out that refusal to attend to them could draw the state backward.
"The schedule of the House is tight on other matters that also require urgent attention.
"It will be more suitable and convenient if the screening of the commissioner nominees is carried at a period the House will conduct such task within a continuous period.''
In his contribution, Ahmad noted that it was in the interest of the state and in compliance with section 192 sub-section 5 of the Constitution that the list be sent back to the governor.
Ahmad said that the Constitution mandated the House to screen nominees within 21 days from the date the list was submitted, adding that 12 working days had elapsed from Nov. 15 when the list was submitted.
"We cannot thoroughly screen 18 nominees in the nine days left,'' he said.
The House, therefore, unanimously resolved to return the list to the governor for re-submission when it was through with pending assignments.
The Speaker, Alhaji Ahmed Marafa, directed the Clerk of the Assembly to communicate the executive on the resolution.
The House also acknowledged the receipt of the Constitution Fourth Alteration Bill in a correspondence from the National Assembly, for legislative action.