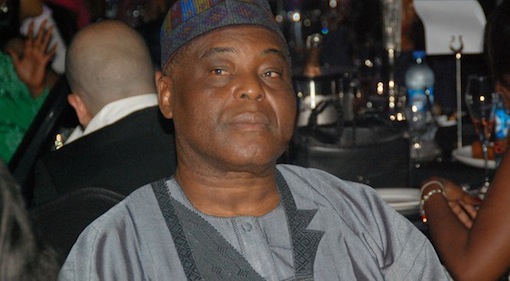 Raymond Dokpesi
Founder of Daar Communications, Chief Raymond Dokpesi, on Monday said he had capacity to lead the Peoples Democratic Party (PDP) as its next national chairman.
Dokpesi stated this when he visited Gov. Ben Ayade of Cross River in Government House, Calabar, during his campaign tour to the state.
He said that he believed he had experience, capability and connection to reposition the party to its position before the 2015 general elections.
"There are eight of us in the chairmanship race, six from the South- West and two of us from the South-South.
"We need to re-brand the PDP. In re-branding the party, I stand tall because I have what it takes to rebuild the party.
"I have the media, the connection that can assist in remodeling, build bridge across the country and rebuild the party," he said.
Dokpesi, who claimed that he was not among those who led the PDP to failure in 2015, said he was ready to correct the ills that led to the failure.
READ: Okowa heads PDP convention committee
He said that though he counted himself as the most qualified candidate for the national chairmanship of PDP, the power to elect the new leadership rested on the delegates.
He added that his wish was that at the end of the convention, PDP would be the winner.
"I want to plead with you, don't make mistake. Don't be persuaded by the amount of Naira or the forces you did not know. Vote for the interest of the party."
Receiving the aspirant, Ayade expressed hope that the Saturday convention would be successful
"We will like to see that the party remains strong, united and committed to the ideals of PDP's founding fathers so that in the fullness of time, the party will grow stronger and stronger," he said
The governor described Dokpesi as a man of character, dignity and honour, who has done so much for the party and the country.
Deputy Chairman, PDP, Cross River, Mr Patrick Ebam, commended Dokpesi for interacting with the party members and delegates.