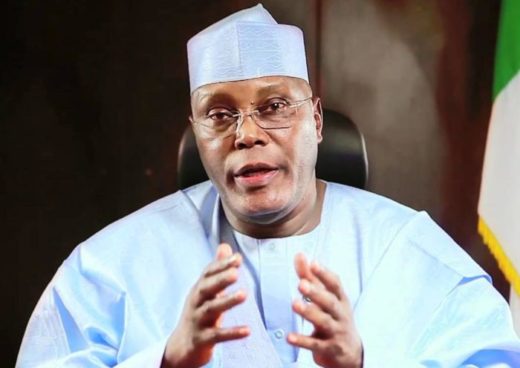 Mixed reactions have continued to trail the return of former Vice President Atiku Abubakar to the Peoples Democratic Party (PDP) from the All Progressive Congress (APC)
Atiku, who decamped from the PDP to APC four years ago, announced his return to the party on Dec. 3, 2017.
Reacting to the announcement, Mr Abdullahi Ali-Kano, the Coordinator of Arewa PDP Pathfinders, described his return "as inconsequential".
"Politicians must learn to stay in a party and not be jumping around like nomads."
Mr Daniel Mbape, an entrepreneur, who corroborated the claim, said jumping from one party to another had become the lifestyle of many politicians in the country.
READ: Vice president identifies animosity as cause of Numan crisis
Mbape recalled that many politicians including President Muhammadu Buhari had changed parties severally just like the Abubakar.
"Buhari was once in the All Nigeria Peoples Party (ANPP) and later moved to All Peoples Party (APP) and then to Congress for Progress Change (CPC) and now All Progressive Congress( APC).
"The governor of Kaduna State, Mallam Nasir El-Rufia, was in PDP before he moved to CPC and then the APC.
"Gov. Rochas Okorocha of Imo was in Action Alliance (AC), he moved to APP, ANPP, APGA and now in APC.
"Our legislators at the National Assembly are worst, they cross carpet every now and then; Atiku has only proved that he is one of those politicians," he said.
Mr Stephen Agu, an Abuja-based fashion designer, said most Nigerian politicians were desperate to acquire power.
Agu said majority were after their personal aspirations and not interested in fixing the country's numerous problems.
"Nothing has changed in the same PDP Atiku dumped four years ago. So, why is he coming back?" Agu asked.