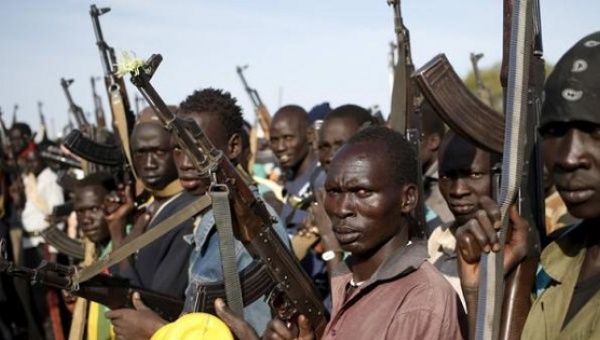 South Sudan has blamed rebels for killing a regional parliament legislator in neighbouring Uganda.
Alfred Duku, minister for information, culture, youth and sports in South Sudan's Yei River state said the MP, Jacob Gale, was killed late on Wednesday.
Gale was killed in Uganda's northwestern town of Yumbe, the minister said, adding that he had been shot by people loyal to Riek Machar Teny, South Sudan's former vice president.
Rebel spokesman, Lam Gabriel, denied they had carried out the assassination and instead blamed the government.
"Our forces cannot cross to Uganda because we don't have that mandate … We are not responsible for what had happened," he said.
South Sudan has been convulsed by a civil war for four years triggered by a political disagreement between President Salva Kiir and Machar.
The war has left tens of thousands dead, sent its economy in a tailspin and uprooted about a quarter of the country's population.
Many people have sought refuge in neighbouring countries such as Uganda which hosts the largest group of refugees in sprawling camps in the northwest where Gale was assassinated.
It was not clear what Gale was doing in Uganda but the statement said he and three others had been sent by the state government to carry out "grass roots peace meetings.
Government said that Gale was also engaging in dialogue with community members" in the state's Kajo Keji county which abuts Uganda's Yumbe town.