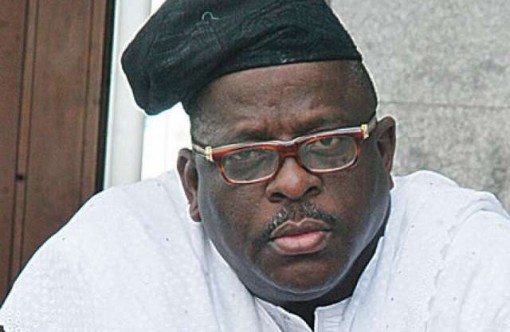 Senator Buruji Kashamu, the lawmaker representing Ogun East Senatorial district on Saturday described his suspension from the Peoples Democratic Party (PDP) as illegal.
The National Caretaker Committee (NCC) of the PDP has earlier suspended Senator Kashamu for a period of one month.
Although the PDP is yet to give details on why Kashamu was suspended, the lawmaker in his reaction said it was illegal as it is a subject of discussion in a competent court of jurisdiction.
Kashamu in a statement obtained by Channels tv on Saturday said his suspension was coming on the heels of a pending appeal with a motion for injunction that had been properly entered and served on parties.
''This renders the purported suspension a nullity as it offends the principle of "lis pendens". Therefore, I reject the purported suspension because it offends all known principles of justice and fair hearing.
"It should be noted however that the mere fact that the Caretaker Committee could resort to this last-minute action in its dying hours and on the day of our national convention shows clearly that the battle that I and other well-meaning leaders, elders and stakeholders have waged against impunity and illegality, and for the enthronement of democracy, due process and the rule of law really got to them," he said.
The lawmaker after rejecting the suspension urged delegates, party leaders and elders to rise up and join in the struggle to rescue the PDP from the vice grip of "these delinquents by electing a new and untainted leadership that will put an end to illegality, impunity, deceit and imposition."
He called on PDP members to elect men and women of conscience at the omgong convention, who will truly reposition the party and restore democracy and make it the envy of all.