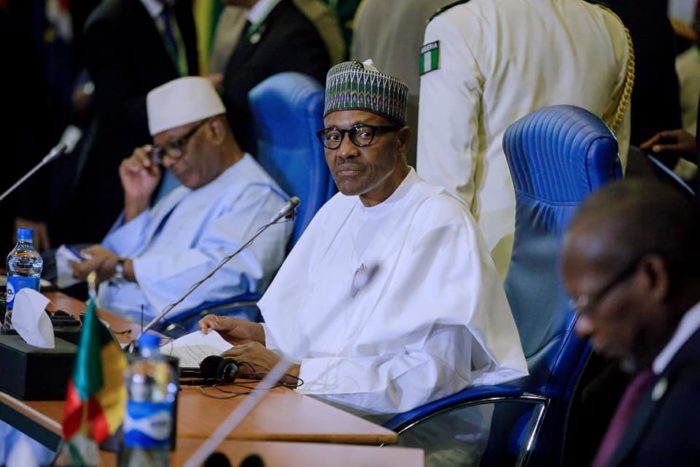 The 52nd ECOWAS Summit has on Saturday been declared open by President Muhammadu Buhari in Abuja, Nigeria's Federal Capital Territory.
Discussion amongst the West African Heads of State is centred around the political and security situation in Guinea-Bissau, the observer status of Tunisia and an association agreement with Mauritania.
The Mauritanian President, Mohamed Abdel Aziz and his Tunisian counterpart Beji Caid Essebsi are special guests at the meeting.
Morocco's proposed membership to the body is also on the agenda, but a final decision is not expected until 2018, Channels tv reports.
Morocco's King Mohammed 6th is not in attendance although Moroccan diplomats are representing the nation at the summit.
Also, the political stalemate in Guinea-Bissau is discussed as President Jose Mario Vaz has refused to appoint the Prime Minister nominated by the ruling PAIGC party (who have won the required number of seats in Parliament to determine the nomination for the Prime Minister post).
The ruling party faction and President Vaz are also at the Summit to break the deadlock as negotiations which are being moderated by President Buhari continue inside the Congress Hall.