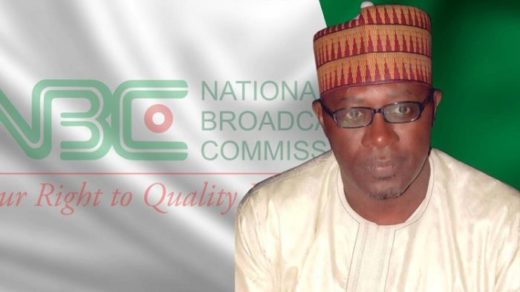 The National Broadcasting Commission (NBC) says it will migrate from analogue transmission to Digital Terrestrial Television transmission in Kwara on Dec. 20 and in on Dec. 22.
The commission's Head of Public Affairs, Mrs Maimuna Jimada, made the disclosure in a statement made available to the News Agency of Nigeria (NAN) on Monday in Abuja.
Jimada said that the switch-on of the two locations was in compliance with the commission's phased digital switch on timetable tailored toward achieving the one-state-per geo-political zone in Nigeria.
She said that the arrangement was agreed upon by stakeholders in the broadcasting industry to gradually achieve digital terrestrial television services coverage all over the country.
She said that the Kwara digitisation would be conduct by the Integrated Television Services Ltd. (ITS) which was the signal distributor contracted to handle the project.
Jimada said that the Kaduna State switch on would be conducted by the Pinnacle Broadcasts L.td, the signal distributor in charge of the project in the state.
" The event in Ilorin, Kwara State on Dec. 20, is scheduled to take place at the premises of the Nigerian Television Authority (NTA) Channel 9, Fate Road, Ilorin.
"While that of Kaduna State is coming up on Dec. 22, is scheduled to take place at the premises of the Pinnacle Broadcast Ltd., No. 7, Rabah Road, GRA, Kaduna."
READ: Mortage bank approves loan for civil servants in Adamawa
Jimada said that the Director-General of NBC, Malam Is'haq Modibbo Kawu assured that the switch-on would provide a mixture of local, regional and national television channels on the Free TV bouquet.
The D-G said that the choice of one state from each geo-political zone for the phased timetable of the switchover was deliberate to sustain the momentum.
"Our goal is to enable the evolution of a digital television ecosystem that not only transforms television and broadcasting in general but to help bridge the digital divide, create jobs and grow our national economy."
He commended President Muhammadu Buhari and the Minister of Information and Culture, Alhaji Lai Mohammed for their support for the commission in its efforts to discharge its statutory responsibility.
Kawu also thanked all stakeholders for their support in the arduous journey, and appealed for their cooperation as the NBC had done all within its means to successfully take Nigerian broadcasting onto the digital ecosystem.