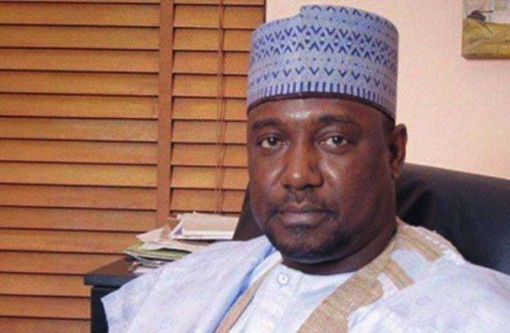 The Governor of Niger, Mr Abubakar Bello, on Monday, says the state government loses N15 billion annually to Federal Capital Territory through wrongful tax remittances.
Bello said this in Abuja when he and his commissioners paid a visit to the Minister of Finance, Kemi Adeosun, with the hope to review the tax collection of Niger state, thereby improving the state's Internally Generated Revenue.
He said that at the moment, the state was generating about N400 million monthly as IGR.
He appealed to the minister to ensure that taxes deducted from salaries of civil servants staying in Niger were paid to the state.
He added that "in line with our target to increase IGR and provide better services, we have been reviewing the tax collection of Niger.
"Our findings indicate that thousands of those working in the FCT actually reside in Niger State, in areas such as Suleja and parts of Bwari, which borders FCT.
"However, taxes deducted from the salaries were being remitted to FCT on a consistent basis. This had been the case over many years and related to both civil servants and workers engaged by the private sector.
"From our records, the number of people affected were up to 95,000 and the amount being lost monthly by Niger was over N1.3 billion which was over N15 billion every year.
"This money could be used to improve the lives of Niger residents in the areas of health care, education, water and social services and job creation."
READ: Tax bodies tasked on public enlightenment on tax compliance
The governor appealed to the minister to direct other Federal Government agencies such as CBN, NDIC, SEC, ICPC, Police and others to commence remittances directly to Niger Government.
Finance minister said wrongful tax remittances was a serious problem yet to be resolved in the country.
She said that the problem was not peculiar to Niger alone, citing Lagos and Ogun states where Lagos enjoyed taxes that should had gone to Osun State.
She added that "it is regrettable that this problem still persists in this country. Losing over N1 billion a month is huge for any state.
"However, what I can commit to now is to help Niger Government to get the rightful tax due to it from civil servants enrolled on IPPIS.
"As you are aware, not all government workers are on IPPIS, so you will have to meet the other agencies to resolve the issue."