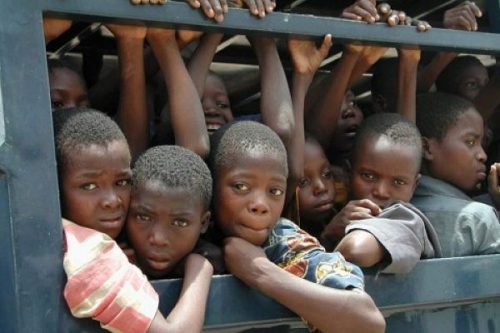 The National Agency for the Prohibition of Trafficking in Persons (NAPTIP) on Tuesday handed over a disabled victim of trafficking (name withheld) to the Plateau State Government.
The Director General of NAPTIP, Ms Julie Okah-Donli handed over the victim to an official of the state government in Abuja.
She said that the girl was lured out of school and trafficked to Chad, Cameroon and later to Gabon where she was eventually rescued.
Okah-Donli stated that every Nigerian has the right to be protected from all forms of abuse and exploitation, adding that the agency would not relent in its effort to discharge such responsibilities.
She said that the agency would no longer tolerate a situation where physically challenged persons become victims of human trafficking.
The NAPTIP boss disclosed that plans have been concluded to create a disability desk considering the high number of such persons who have been rescued by the agency in recent time.
READ: National Assembly vows to support local government autonomy
In his remarks, the Executive Director, Plateau State Disability Right Commission, Mr James Lalu, who received the victim, decried the level of human trafficking in the country.
Lalu said that concerted efforts must be made to ensure that Nigerians are protected irrespective of their status, tribe and condition.
He commended NAPTIP for its efforts in protecting Nigerians from human traffickers and other forms of exploitation.
The official added that awareness creation was key to preventing human trafficking and promised to support the Agency in this regard.
He also pledged to provide the necessary platform for NAPTIP to sensitize citizens of the state, especially those at the grassroots, on the dangers of human trafficking.