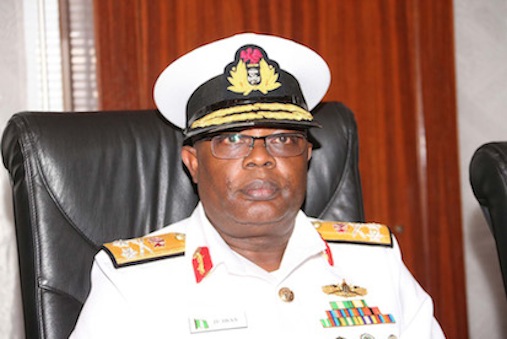 The National Universities Commission (NUC) on Tuesday in Abuja presented provisional licence to Naval Admiralty University, Ibusa, Delta.
Receiving the licence, the Chief of Naval Staff (CNS), Vice Adm. Ibok Ete-Ibas, expressed delight at the presentation of the document to the service university.
Ibas said the virtue of establishing a centre for any learning was one of the most patriotic pursuits any one could bequeath the country at this point in time.
"The holy book says 'my people perish to lack of knowledge'.
"Truly the gap between the advanced societies and a struggling one such as ours can be traceable to the unfortunate disparity in education,"he said.
The CNS said that Admiralty university's establishment was motivated by the decision to expand the frontiers of education, particularly in maritime education in the country.
He commended President Muhammadu Buhari, the NUC and the Minister of Education for the presentation of the licence, and for the hitch-free take-off of the institution.
The other universities presented with the provisional licences include: Spiritan university, Nneochi , Abia, Precious Conerstone University, Ibadan, Oyo State and Pamo University of Medical Sciences, Port Harcourt, Rivers.
The Executive Secretary, NUC, Prof. Abubakar Rasheed, congratulated the Nigerian Navy for its efforts at establishing a unique university in the country.
Rasheed explained that the commission was presenting licence to private universities after subjecting them to strict scrutiny to ensure that they met the requirements to operate as universities.
He said that the necessary facilities must be on ground before a university could be given a licence to operate.
READ: Small-scale business holders receive grant from state Govt.
He added that the faster the facilities were put in place, the faster the commission would present licences to them.
Rasheed noted that Pamo university was presented with provisional license within 11 months.
This, he said, was a clear indication that the university met the necessary requirements early enough to have been able to achieve such feat.
He also noted that the country needed more universities to support the teeming population who still found it difficult to gain admission into the nation's universities.
The Minister of Education, Malam Adamu Adamu, who was represented by Mr Sunday Echono, Permanent Secretary of the ministry, said the licences were presented to the universities having met the requirements of NUC.
Echono said the presentation brought the number of private universities in the country to 74.
The minister said the licence would go a long way in reducing the challenges Nigerians were facing, especially in area of gaining admission into tertiary institutions in the the country.