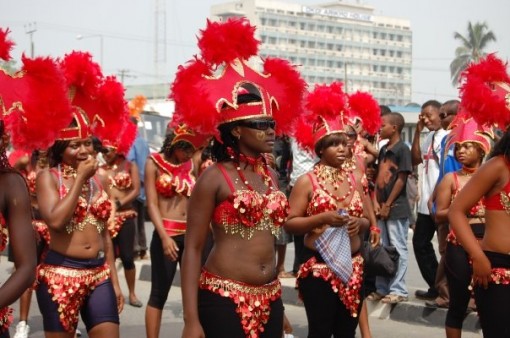 The Cross River Government says it will introduce Cocoa Band at this year's Calabar Carnival as a way of showcasing the state's Agro-Tourism potentials.
Mr Oscar Ofuka, Special Adviser to the Governor on Cocoa Development made this known on Thursday in Calabar at the unveiling of musical Album for Gov. Ben Ayade Cocoa Band.
Ofuka said that the introduction of Cocoa band at the carnival was to draw the attention of tourists all over the World on efforts by the State Government to make Cocoa the mainstay of its economy.
"Cocoa is our heritage; it is our life. The present administration is all out to revive Cocoa in the state and we can drum it to the world that Cross River has rediscovered her own crude oil, which is Cocoa.
"This time, we want to inject our natural heritage into the Carnival Calabar fun-fare,'' he said.
He added that, unlike the usual band that features in the Carnival parade, the Cocoa band would feature farmers from various Cocoa Estates in the state.
"The Cocoa farmers and youths will put on different costume attires designed with Cocoa trees and seeds.
"It is going to be quite unique; different from what people were used to at the Carnival. It will be colorful and entertaining,'' he said.
He urged Cross River youths to be part of the Cocoa revolution in the state by joining the Cocoa band and go into Cocoa farming.
Ofuka said that this was the only way youths in the state could be gainfully employed and end the misery of joblessness.
Speaking, Chairmen of the occasion, Col. Pam Ogar (Retired), described Cross River Cocoa as the best specie in the World.
Ogar said the introduction of Cocoa band into the Carnival would further create a big impression about the Carnival Calabar.
"To me, this is going to be the best Carnival parade ever in this state because all along, we have been showcasing mostly foreign culture but now people will get to see some new innovations.
"Farming is our real culture and Cocoa is our black gold. I think that one of the ways we can boost tourism in this state is by showcasing our agro-potentials, so this is a welcome development, '' he stated.
Also speaking, Prof. Austin Ogogo, Dean Faculty of Agriculture, University of Calabar said that Cocoa was the largest income earner for Nigeria before the discovery of crude oil.
He called on people of the state to join hands with the state government in making Cocoa, the alternative revenue earner for the state.
Ogogo called for adequate funding in the area of soft loans to Cocoa farmers for increased production.
This year's Carnival Calabar Street party comes up on Dec. 28, with colorful events and parades by different groups of entertainers.