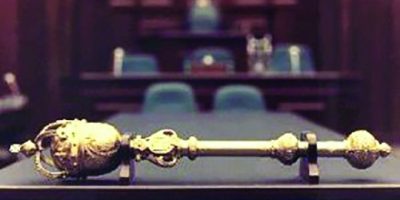 The Kaduna State House of Assembly on Wednesday passed the state's second and third supplementary budgets of N19.2 billion for the 2017 fiscal year.
The budget estimates which were read for the second and third times at the plenary comprised N1.5 billion second supplementary and N17.7 billion third supplementary.
The Speaker, Alhaji Aminu Shagali, said that the second supplementary budget of N1.5 billion was for the state's commercial agricultural development projects.
"The third supplementary budget of over N17.7 billion would be used for road construction and water project in the state,'' he added.
Mr Nuhu Shadalafiya, the Chairman of the House Committee on Information, said the budgets were given accelerated passage because the state had fund constraints.
According to him, contractors handling most of the ongoing projects in the state had left their project sites due to paucity of funds.
"We will be grateful that this passage of second and third supplementary budgets of 1.5 billion and 17.7 billion respectively will go a long way in transforming Kaduna state.
"It will bring smiles to the faces of our people particularly those in the agricultural sector. Those seeking for loans will have the funds and we will encourage them to utilise them properly.
"We expect that in the first quarter of 2018 that these projects should be concluded and people begin to put them into use," he said.
He urged the contractors not to disappoint the government and people of the state but ensure that they did quality jobs and completed the projects on time.
"We will also go out to see whether the funds appropriated are properly utilised," he said.