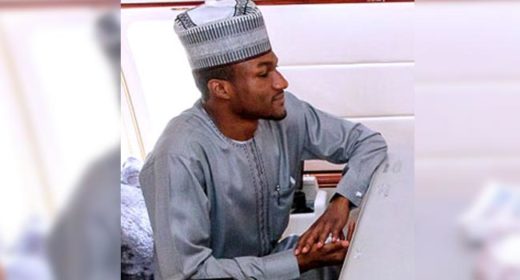 Gov. Tanko Al-makura of Nasarawa State, cabinet ministers and hundreds of Nigerians on Friday joined President Muhammadu Buhari to pray for the quick recovery of his son, Yusuf, who had a bike accident on Tuesday night.
The prayer was led by Chief Imam of Aso Rock Mosque, Sheikh Abdulwahid Suleiman, after the two-Raka'at Friday prayer.
According to Suleiman, it is always good for Muslims to pray for the wellbeing of fellow citizens either in good or bad conditions they may see themselves.
The Chief Imam, who quoted verses of the Holy Quran to buttress his point, prayed that Allah would hasten the recovery of the President's son.
READ: Imo residents demand improved governance in 2018
Visitors to the Presidential Villa, including the delegation of the All Progressives Congress from Kebbi, led by the state Governor, Sen. Atiku Bagudu, also offered `get-well' quick prayers for Yusuf.
Yusuf Buhari was involved in a bike accident around Gwarimpa in the Federal Capital Territory, Abuja.
He underwent surgery at a clinic in Abuja. He is in a stable condition.