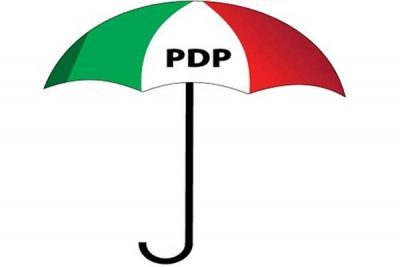 The Peoples Democratic Party (PDP) has condemned Tuesday's attack by gunmen on Benue farmers, calling on the presidency to arrest and bring the culprits to book.
The PDP Publicity Secretary in Benue, Mr Bemgba Iortyom made the call in a statement on Wednesday in Makurdi.
"Once again, heavily armed gunmen on Jan. 2, unleashed violence and mayhem on some rural communities in Benue.
"This time in Guma and Logo Local Government Areas (LGAs), killing a yet to be determined number of peasant farmers, women, children and the aged inclusive.
"The assailants also visited arson on property of the locals on a massive scale which is also yet to be estimated in terms of monetary value.
"The Benue Chapter of the PDP totally condemns this barbaric act which qualifies by every standard as terrorism employed in the pursuit of an agenda which is genocide in character,'' it stated.
The party said it was in alignment with the position of Gov. Samuel Ortom that the Federal Government must move quickly to provide security to the people of the state as well as bring the perpetrators of the acts of criminality to book.
According to the PDP, gunmen violence against farmers should be graded on same level with menace of Boko Haram insurgency and treated with an equally commensurate degree of security attention.
"Evidence abound that the gunmen killing of Benue farmers, burning down their homes and destroying their farms, crops, farm produce and properties, do not differ from Boko Haram insurgents in mode and method of operation, as well as extent of impact and devastation on their victims.
"We also use this opportunity to reaffirm our support for the law prohibiting open grazing of livestock in Benue State as the surest antidote, both in the short and long terms, to the menace of gunmen attack in the state.
"We urge Gov. Ortom to explore broad-based and bi-partisan approaches involving all segments of the Benue community towards bolstering internal cooperation measures for the effectiveness and sustainability of the law,'' the statement added.
About 20 persons were killed after some gunmen attacked communities in Guma and Logo LGAs on Tuesday.