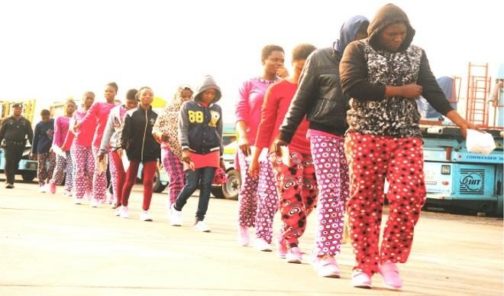 Jethro Ibileke/Benin
A mild agitation ensued among members of the latest batch of illegal immigrants evacuated from Libya, otherwise known as Libya Returnees, at the Plaza Motel, in Benin, Edo State, where they are being received, over alleged non payment of stipends to them by the government.
The latest batch are among those evacuated by the Federal Government, while the earlier batches were sponsored by the International Organization for Migration (IOM), in conjunction with the European Union (EU).
Following the complaints, the State Government, through the Special Adviser to Governor Godwin Obaseki on Media and Communication Strategy, Mr. Crusoe Osagie, called on the agitators​ to remain calm, assuring that efforts were being made to attend to their needs. continues to soar.
"The number of the returnees is increasing weekly and with the latest Federal Government's evacuation programme, we have a huge number to be cared for," he said.
Commenting on claim by some of the Returnees that they didn't get stipends from the Federal Government, Osagie explained that there are two evacuation programmes.
"The first one is by the International Organisation for Migration (IOM). Returnees that are brought into the country by the IOM, receive 100 Euros, courtesy of the European Union, which is about N41,000. This set of returnees are brought into Nigeria through Lagos and are given their money in Lagos.
"The Federal Government evacuation programme is the second programme and brings in Nigerians through Port Harcourt and no money is given to the Returnees. So, some of the returnees brought in by the Federal Government are having difficulty going home to their families," Osagie said.
Osagie further explained that the Edo State Government is doing all within its power to assist in returning the affected people to their families through the payment of some allowances.
He therefore urged the returnees to remain calm, assuring that the State Government is committed to their welfare and reintegration through various initiatives.