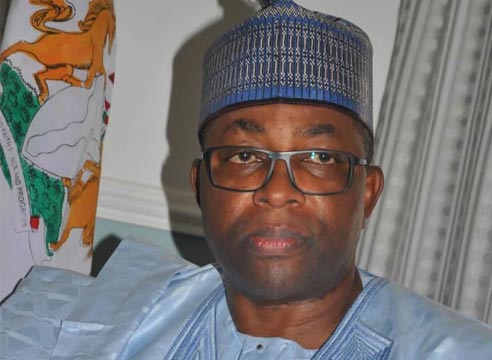 Alhaji Nadada Ahmadu, the Ward Head of Gwallaga in Bauchi metropolis, has recovered two teenagers from Jigawa allegedly abandoned by their parents to attend an Islamic school in the state.
Ahmadu, who is also a retired army officer, said that the children; Nura Shehu, 6, and Saude Suleiman, 5; were found by residents of the town along Maiduguri bypass in Bauchi metropolis at 1 a.m sleeping under a culvert.
According to him, the children were discovered to have been dumped by the parents in Bauchi under the pretext of giving them eastern education.
"They were brought to my house by two Samaritans who said that in spite of the chilled harmattan weather the boys were found sleeping in the open air in the night.
"When I interrogated the boys, they said that they were trying to escape and to trace their way to their parents who reside in Birnin Kudu town in Jigawa state," Ahmadu said.
He said that he admitted them into his house and fed them, and later took them to the District Head of Bauchi, Alhaji Nura Jumba, who directed him to take the boys to the State Social Welfare Office for reunification with their parents.
Ahmadu, who could not hide his feeling, said that it was disheartening to note that in spite of the availability of both conventional and orthodox schools nowadays, some parents could still allow their vulnerable children who could not even bath themselves to travel long distances in search of knowledge.
"It is unfortunate for parents to travel over 400 kilometres to dump their children under the pretence of educating them and I want to call on parents to enrol their children in the nearest schools to them so that they could carter for them.
"This is a sign of wickedness on the part of the parents because these children can fall into the hands of undesirable elements and be kidnapped or used for rituals,'' the traditional ruler said.
Nura Shehu, one of the boys, who looked haggard and apprehensive, while speaking to journalists, said that they were running away because their Arabic teacher usually flogs them.
Nura, who showed scars of horsewhips on his back, said: "I ran away from my school because my teacher is always flogging me even when I am reciting the Qur'an; that is why I have decided to return to my parents in Birnin Kudu".
The victim, who could neither identify the name of his Arabic teacher nor the school he was studying in Bauchi, said: "I was in primary two in Birnin Kudu before my father brought me to Bauchi."