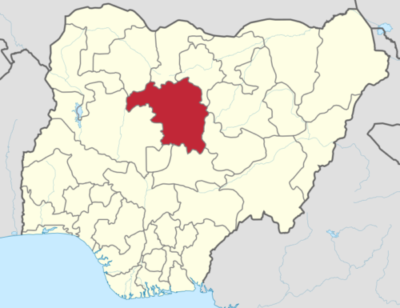 Some farmers in Zaria, Kaduna State, have commended the Federal Government for the construction of an inland dry port in Kaduna, saying it will boost the country's agricultural exports.
In separate interviews with News Agency of Nigeria (NAN) in Zaria on Friday, the farmers also lauded President Muhammadu Buhari for inaugurating the Kaduna Inland Dry Port last week.
One of the farmers, Malam Musa Dogara, said that the inland dry port was not only meant for the receipt and clearance of containers, adding that it was also meant for the exportation of goods to different parts of the world.
"Although we do not have the capacity to export, we are, however, happy that our farm produce can be exported with little or no hitches due to the proximity of the port.
"Besides, one does not need to go to Lagos to clear his or her imported goods. At the same time, exportation of goods will be carried out at the inland port,'' he said.
Dogara, therefore, advised farmers and other business people in Northern Nigeria to take due advantage of the Kaduna Inland Dry Port by putting it into effective use.
Also speaking, Alhaji Haruna Sidi-Makarfi, a farmer in Makarfi, described the inauguration of the dry port as a morale booster to those who were involved in the agricultural business.
"You should remember that Nigeria started exporting yams last year and the yam export initiative has yielded some positive results.
"We hope with this new dry port, yam exports will receive a boost.
"Other farm produce can also be exported, in view of the fact that one does not need to travel far to be able to export his or her goods,'' he said.
However, Mutawakkilu Rafinyashi, also a farmer, appealed to the Federal Government to establish more inland dry ports across the country to ease the citizens' trouble of travelling long distances to the coastal ports for import and export transactions.
Malam Hamisu Abubakar, a resident of Zaria, said that the Kaduna dry port would not only assist exporters but would also create job opportunities for many citizens.
"Right now, if you visit the newly-inaugurated dry port, apart from the port workers, you will see different kinds of workers, ranging from food vendors, water sellers to labourers, among others, now operating there,'' Abubakar said.