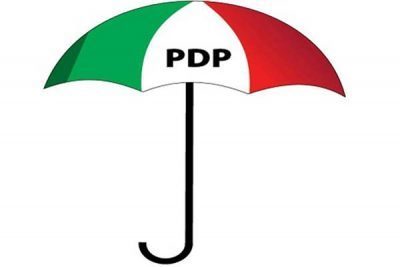 A delegation of the Peoples Democratic Party (PDP) led by its Deputy National Chairman, South, Mr Yemi Akinwunmi, on Tuesday paid a condolence visit to the government and people of Benue, over the recent killing by alleged herdsmen.
The delegation was received by the State Attorney General and Commissioner of Justice, Mr Michael Gusa, on behalf of the state Governor, Samuel Ortom, at the State Emergency Management Agency (SEMA), Makurdi.
Akinwunmi said that the PDP national leaders were in the state on behalf of the party to commiserate with the government and people of the state over the recent killings.
"We are here to our show love and concern over the unfortunate incident that happened.
"We are not unmindful of the scarcity of food for the people that were forced to leave their homes at various places.
"We felt these relief materials will go a long way in solving the problems that they have not created for themselves, but by the situations that they found themselves.
"We want to enjoin you to help us commiserate with the families of the deceased. We pray that this type of ugly incident will not happen again," Akinwunmi said.
He said that the PDP had put up a powerful prayer group for God to intervene in the affairs of Nigeria so that such killings would stop in Benue, North East, and Nigeria.
Akinwunmi said that irrespective of the political divide, Nigerians remain one big family.
"The politics of 21 century is different when your brother is mourning, you mourn with him. When he is rejoicing you rejoice with him.
"We are all Nigerians and we are all politicians. Politicians are one all over, be it in the North, South of the East."
He urged the state government to help in onward distribution of the relief materials to affected persons who were currently in two IDP camps within the state.
Items donated included 100 bags of local rice, 50 bags of beans, 30 bundles of mats and mattresses each; and 300 blankets and plastic buckets each.
Receiving the items, Gusa appreciated the PDP leadership for the show of love, saying the state government commended the kind gesture.
He said that the items would have been received by SEMA Executive Secretary, but he was attending to the IDPs.
"We assure you that these items would be judiciously utilised and transmitted to the affected persons."
He said that the government was doing it best to bring a permanent solution to the killings in the state.
Members of the delegation include PDP National Publicity Secretary, Kola Ologbondiyan; National Youth Leader, Udo Okoye; and Deputy National Secretary, Dr Emmanuel Agbo, among others.
Akinwunmi had also urged the people of Benue state to get their Permanent Voter Cards (PVCs) ready for the next election.
The PDP Benue Chairman, Mr John Ngbede, commended the party leadership for the visit, describing it as a show of love and demonstration of what the party stood for.