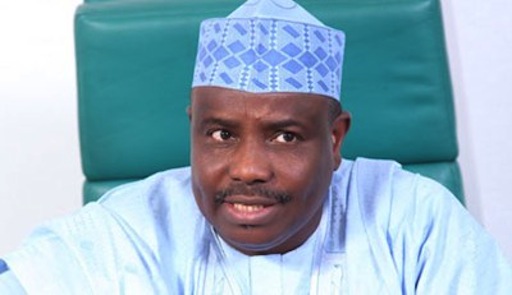 Alhaji Bala Kokoni, the Sokoto state Commissioner for Budget and Economic Planning, has restated government commitment to ensure measures for remarkable achievement in its implementation of 2018 budget.
Kokani spoke in an interview with newsmen shortly after defending the ministry's 2018 Budget proposal before the state House of Assembly Committee on Finance and Appropriation in Sokoto on Tuesday.
He said that the government had since identified various measures to ensure more revenue generation to enable adequate funds for the implementation of the budget.
"We are fully committed to ensure the best percentage of budget implementation in our various Ministry's, Departments and Agencies (MDAs), to enable more development in the state.
"All leakages identified across MDAs in the state have been successfully plugged. This success has since yielded the overall increment of the state revenue generation," Kokani added.
READ: Yobe state receive N151bn budget proposal for 2018
Also defending its budget before the committee, Alhaji Aminu Dalhatu, Chairman, Sokoto State Board of Internal Revenue, said there was increase of over 200 per cent in the state revenue generation in 2017.
Dalhatu said that the board generated over N9 billion for the state in 2017, compared to the N3 billion generated in 2016.
"This is a great success as over 200 per cent increment has been recorded and more will surely be achieved as other leakages are been identified."
The Director-General, Sokoto State Bureau for Public Procurement and Public Private Partnership, Hajiya Zubaida Aliyu, gave assurance that the bureau would protect public fund.
The Committee Chairman, Alhaji Malami Muhammad (APC- Sokoto South II), commended the ministry's commitment in ensuring the safety of public funds.
He assured that the assembly would continue to support the state government in its bid to develop the state.