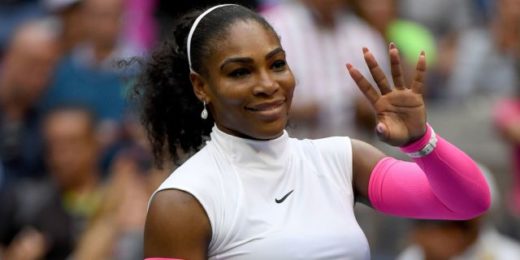 Former world number one Serena Williams will return to the tennis courts next month for the U.S. in their Fed Cup first-round tie against the Netherlands.
The United States Tennis Association (USTA) disclosed this on Tuesday.
Williams has not played a WTA tournament since she won the Australian Open title last year and skipped this year's opening Grand Slam.
This was after concerns about her fitness four months after giving birth to her first child.
She has played once since picking up her Open-era record 23rd Grand Slam in Melbourne last year.
Serena lost to Roland Garros champion Jelena Ostapenko in an exhibition match in Abu Dhabi last December.
The 36-year-old American will be joined by older sister Venus and world number nine CoCo Vandeweghe with a fourth player to be announced next week.
The Feb. 10 to Feb. 11 tie kis to be played on an indoor hard court in Asheville, North Carolina.
The U.S. beat Belarus last year for a record-extending 18th Fed Cup title, their first in 17 years.