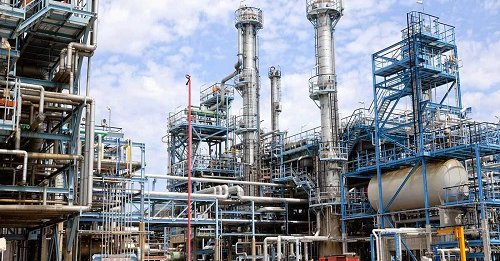 The Department of Petroleum Resources (DPR), Eket Field Office, has given a 21-day ultimatum to Liquefied Petroleum Gas (LPG) marketers to obtain licences for their facilities in the state.
The Controller, Operations of DPR in Akwa Ibom, Mr Tamunoiminabo Kingsley-Sundaye, gave the ultimatum at a meeting between the department and LPG marketers in Eket Local Government Area of Akwa Ibom on Friday.
He observed that some marketers had installed add-on LPG facilities to their filling stations without approval from the DPR.
"Equally, we also observed that there are some marketers who have constructed LPG plants without approval from DPR.
"There are some people that have been licensed before and the licence has expired, but have not renewed their licences,'' he said.
Kingsley-Sundaye said that during the ultimatum, the department would carry out surveillance to verify the standard of the facilities and advised them on the area to improve on.
"Any facility, especially the add-on that does not meet up DPR requirements, such filling station will be dismantled,'' he said.
According to him, within the 21 days, every marketer who is in LPG retail business must conform in accordance with DPR regulations and standard.
He expressed worry that some LPG marketers sold gas indiscriminately in the state, noting that such act was dangerous to the society.
"When someone is bringing gas from no where and is not documented and kept it on the road side, who knows the kind of gas he is bringing to sell.
"Not every gas that is good for cooking purposes,'' he said.
The controller operations said the department would collaborate with the law enforcement agencies to arrest people that were doing illegal business in the state.
Commenting on behalf of the marketers, Mr Richard Ekpenyong, Managing Director, Ekonoh LGP plant, decried indiscriminate selling of gas on the streets of Akwa Ibom.
Ekpenyong, however, lamented that some marketers sold Propylene Rich Feed (PRF) instead of selling LPG (cooking gas), to unsuspecting end users.
"I observed that PRF is a type of gas which is meant for industrial use only and not for use as domestic or cooking gas,'' Ekpenyong said.
He expressed concern that PRF which has a higher pressure composition than the normal cooking gas, was now being sold in many places as cooking gas.
He called on regulatory agencies to address the "unwholesome practice'', to save life and property.