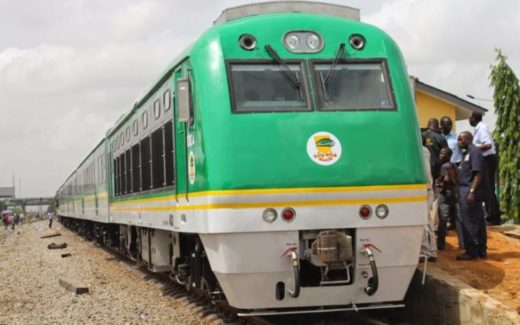 The Senate on Tuesday urged the Federal Government to deploy adequate scanning machines and security personnel at all railway stations across the country.
The call was sequel to a motion on "Urgent Need to Deploy Scanning Machines and Adequate Security Personnel in all the Railway Stations across the Federation"
The motion was sponsored by Sen. Theodore Orji (PDP-Abia) at plenary.
Moving the motion, Orji said that the stations were porous and could be easily attacked by terrorists and other criminals.
He added that there were no adequate scanning machines and security personnel at the stations.
President Muhammadu Buhari has, since inception, given attention to rail projects in the country.
On Jan. 4, 2018, the president inaugurated 10 new coaches and two locomotives for Abuja-Kaduna rail service, in line with Federal Government's 25 years strategic railway master plan.
READ: Agriculture Expert urge state govt. to intervene in land-clearing for small holder farmers
But, Orji said that the inability of the government to deploy scanning machines in railway stations was a security threat to Nigerians.
He said that deployment of security personnel at the stations would help in securing railway users and properties.
Seconding the motion, Sen. Ibrahim Gobir (APC-Sokoto) called for well-structured security offices within rail terminals so that people would be well checked before boarding the train.
In his remarks, Deputy President of the Senate, who presided at the plenary, Mr Ike Ekweremadu, advised that security installations at the rail stations should be in line with international best practices.