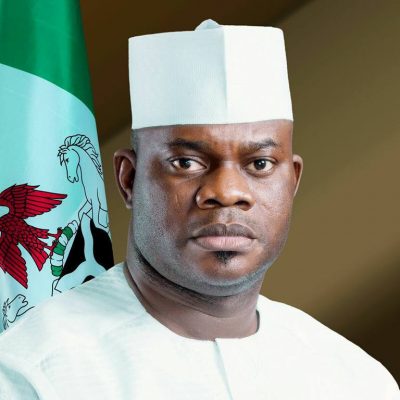 Gov. Yahaya Bello of Kogi on Tuesday charged residents of the state to always embrace dialogue and  understanding in order to ensure peaceful and harmonious co-existence.
Bello gave the charge at a Security Summit for stakeholders from the various ethnic nationalities in the state, including the Fulani community in Lokoja.
He urged the people to pursue peace and embrace dialogue in times of misunderstanding rather than take the law into their hands and resort to violence.
He said that through dialogue the government and the citizens could collectively achieve their desired goals, adding that they should abhor the use of foul language as it often caused more harm than good.
The governor also appealed to the people to discountenance ethnic, tribal and religious biases and tolerate one another in order to live and do their businesses peacefully.
As fellow countrymen, he said, no one had the right to bar another from carrying out his or her legitimate businesses in any part of the country.
The Special Adviser to the Governor on Security, retired Navy Cdr. Jerry Omadara, described the Summit as another opportunity to chart a way  forward in sustaining the existing peace in the state.
Omadara urged the resident Fulanis in the state to check themselves and fish out the bad eggs among them, saying there was no alternative to peace if businesses must thrive in the state.
READ: Traditional rulers council urge Federal Govt. to end killings in Nigeria
The Chief of Staff to the Governor, Mr Edward Onoja, while presenting the framework for security resolution, said that there must be a "paradigm shift" in the way and manner people handled issues of security in the state.
He regretted that the wanton loss of lives and property in some states as a result of  herdsmen and farmers clashes was not healthy for the nation.
Mr Isiaka Oyibo, Chairman of the state Security Trust Fund, urged the State Government to form cooperative societies for herdsmen and farmers that reflected "Kogi Character" in their activities to foster unity among them.
Oyibo also urged the Governor to encourage the youths through massive empowerment programmes to discourage restiveness and idle minds.