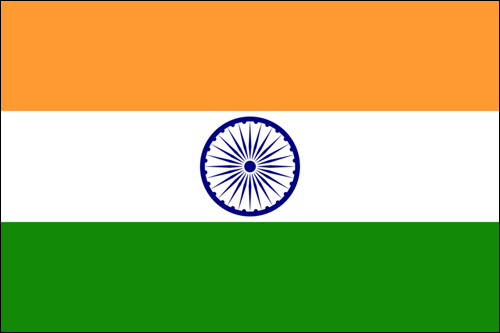 Police in the Indian capital on Tuesday arrested a 28-year-old man on charges of raping his eight-month-old female cousin.
"The man has confessed, he was drunk when he attacked the girl,'' a senior police officer said.
The incident happened in north-west Delhi on Sunday.
Delhi Commission of Women chief Swati Maliwal visited the child in hospital on Monday night and tweeted that her injuries were "horrific.''
"The child's parents had gone to work leaving their daughter in the care of their sister-in-law,'' police said.
It was the sister-in-law's son who raped the child.
"When the mother returned from work, she found her daughter lying unconscious in a pool of blood,'' IANS news agency reported, citing police investigators.
The mother who works as a domestic help called her husband, a daily wage labourer, and they took the child to hospital where it was found that she was sexually assaulted.
Investigations pointed to the child's cousin as the assaulter.
A case has been registered under the Protection of Children from Sexual Offences (POCSO) Act.
Maliwal said the child underwent three hours of surgery.
"She suffered inhuman injuries to internal organs, when will things change?'' Maliwal tweeted in Hindi.
According to data available with India's National Crime Records Bureau, there were over 36,000 cases of rape, sexual assault and similar offences against children recorded under the POCSO Act in 2016.