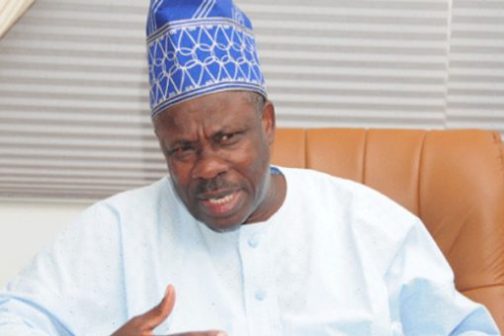 Adejoke Adeleye/Abeokuta
The Ogun State Governor, Senator Ibikunle Amosun has underscored the importance of peace and security to the development of any nation.
The governor maintained that any nation that is devoid of peace would not witness development. He described security as a fallout of a peaceful society.
Governor Amosun spoke in Abeokuta at a day seminar for officers of the Ogun State Command of Peace Corps of Nigeria with the theme, "The challenges of peace practices in an emerging democracy: Nigeria Experience".
He promised to welcome and support any move that will bring about peace, development, focus and upliftment of youths in the state.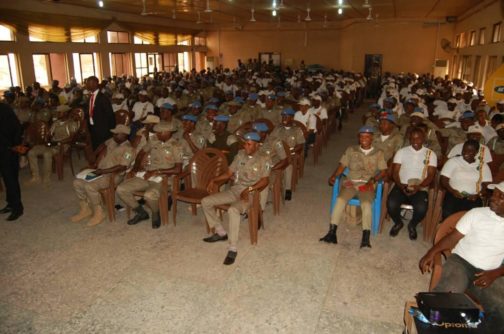 Amosun, who was represented by his Consultant on Security Matters and former Edo State Commissioner of Police, Mr. Olayinka Balogun, however appealed to officers of the corps to also maintain high standard of discipline in their dealings.
Governor Amosun also charged them to be diligent while discharging their responsibilities and not to be intoxicated with the uniform they wear.
The State Commandant of the Corps, Patriot Olalekan Yussuf, identified parts of the problems confronting the growth of Nigeria's Democracy to include insecurity, corruption, poverty, illiteracy among others.
He warned that these problems will continue to pose as threats to the growth of a nation if not properly addressed.
He urged President Muhammadu Buhari to fast track the accent of the bill in establishing the Nigeria Peace Corps.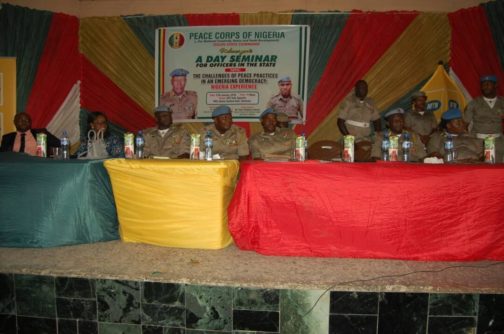 Olalekan made it known that the signing of the bill would also help in moulding another set of quality future leaders who will be patriotic, responsible and committed to national growth and not selfish agenda or ethnic sentiment which could affect the relative peace and unity in the land.