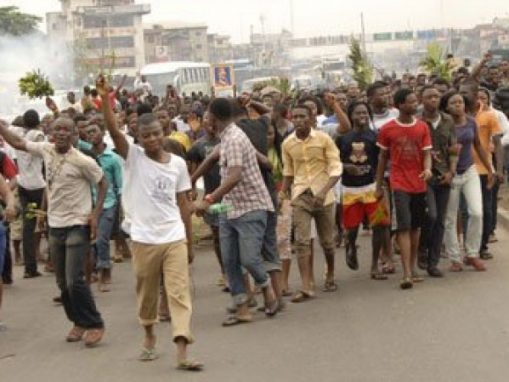 Electricity consumers in Olorunlogbon Community in Ikotun area of Lagos State, on Tuesday decried the four months of power outage in the area due to a faulty transformer.
They told newsmen in Lagos that lives were becoming unbearable to residents as a result of power outage.
The consumers appealed to the Ikeja Electric (IE) to come to their rescue.
In his comments, Alhaji Tajudeen Kareem, the Chairman, Olorunlogbon Community Development Association (CDA), urged IE to repair or replace the faulty transformer in order to restore power supply to the community.
"For over 120 days, our community has been in darkness. We reported the case at IE Head Office in Alausa and an official of the company came to take away the equipment.
"Since then, they have not brought it back to the community or replaced it.
"Members of the association have also visited the company, imploring the IE officials to repair the transformer and restore electricity.
"We are appealing to the company to save the community from darkness, because many tenants are now relocating from the area due to the power outage," he said.
Also,
READ: 13-man Digital literacy committee inaugurated in Edo state
Mrs Denrele Oduwole, a resident of the community, said that hoodlums had taken advantage of the power outage to attack residents and steal their property.
"Residents are living in fear of being attacked by these hoodlums who are using the advantage of darkness in the area to snatch bags from innocent residents.
"IE should replace the transformer and restore electricity supply to our community because we have been paying our monthly electricity bills promptly," she said.
Also, Mr Fatai Hammed, a cobbler at 43, Aladeraji St., said that the outage had affected his shoe making business.
Hammed added that the scarcity of fuel had compounded the problem.
When contacted, Mr Felix Ofulue, the Head, Corporate Communications IE, said that the company was aware of the outage in the area.
Ofulue said that the transformer had taken to the head office for repairs.
He said that the company was working toward replacing the damaged part as soon as possible.