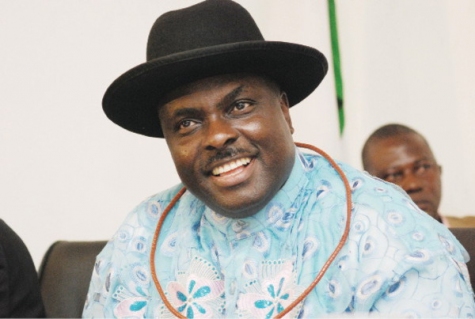 A former Governor of Delta, Mr James Ibori, on Thursday urged Nigerians to take the ongoing Continuous Voter Registration seriously to enable them vote in the right candidates during elections.
Ibori, who is also the publisher of The Independent Newspapers Ltd., said this at the company's Annual Thanksgiving service held at its premises in Lagos.
He said that massive participation of the electorate in the exercise as well as voting their choice of leaders was the only way they could effect good leadership.
"You should hold your leaders accountable by going to register, and vote in the right leaders.
"You should know that your vote counts; times are changing, your voter card is your strength," he said.
The publisher, while addressing members of staff, urged them to speak the truth at all times and to be hardworking.
"The business model for publishing a newspaper has changed; we need to change with it. You as journalists should be fearless because it is your duty to speak the truth to those in power," he said.
Also speaking at the event, the Lagos Chairman of the Christian Association of Nigeria, Apostle Alexander Bamgbola urged Nigerians to always give thanks to God, no matter their situation.
"We must give thanks to God, our creator, no matter our situation; it is the only way to obtain God's blessings and favour.
"In thanking God, we are making our requests known to him; we will get more blessing and God will surely come to the aid of the people and the country at large, if we continue to thank him" he said.
Bamgbola urged Nigerians to live holy and exemplary lives by shunning negative tendencies, saying that it was only righteousness that could exalt an individual and a nation.
The thanksgiving service was to appreciate God for preserving the lives of staff members of the Independent Newspapers in 2017 and seeing them through to 2018.