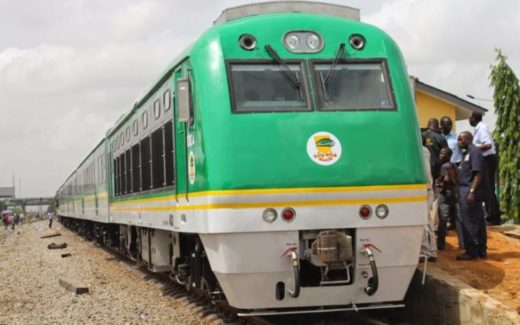 The Nigeria Railway Corporation (NRC) on Thursday commenced the transportation of goods to an  inland dry port at Omi-Adio on the outskirts of  Ibadan as part of measures  to decongest the Apapa Port in Lagos.
Briefing newsmen on the sidelines of the event, Mr Akinwale Akintola, NRC District Manager (West), said that  the railway became the  solution provider to the port congestion in Lagos.
"It is the mandate of the Minister of Transportation, Mr Rotimi Amaechi that the  railway should be part of the measures to solve  the problem of congestion in Lagos State.
"Trailers can move from Ibadan to Katsina, Sokoto, Ilorin, Osogbo among others as it is a hub that benefits the Western and Northern states and not specifically  Ibadan alone.
" Twenty  trailers can move from here within 24 hours.
" This place being  used  for the inland dry port at Omi-Adio can take up to 45 containers at a time and  we are also planning to expand as frequency increases.
"The train would be coming here at three  days interval and our plan is to be taking 20 wagons,'' Akintola said.
READ: Customs boss dissolves 2017 compliance team
The district manager said that because of the huge challenge  at the Apapa port axis, more  inland dry ports would be created, adding that Ebutemeta in Lagos State and Ijoko in Ogun had commenced while Wasimi and Abeokuta were being considered.
Akintola also said that the NRC would continue to be part of  the solution providers  for the country, adding that the inland dry port was created in the interest of Nigerians.
The district Manager also said that the process was private-sector driven with the railway providing an enabling environment for the dry port.

Load more