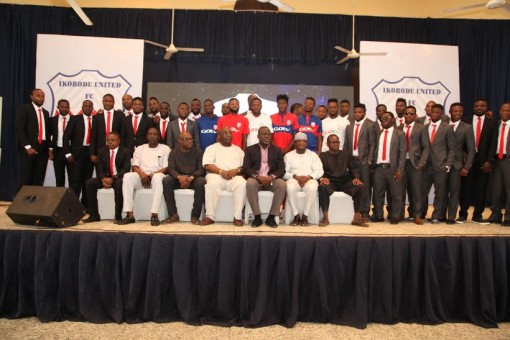 Ikorodu United's Dutch coach Jacob De Jong on Monday said that he was emotionally attached to the Lagos-based team and would return the club to the premier league next season.
De Jong said this on the sidelines of his 3-2 victory over Gbagada FC at the ongoing Ekofootball Pre-Season Tournament at Teslim Balogun Stadium, Surulere.
De Jong who has spent five years in the club said he was fired up with the passion of the Ikorodu-based club.
De Jong was credited for his coaching acumen when he helped Ikorodu United to gain promotion from the Nigeria National League (NNL) to the Nigeria Professional Football League (NPFL) in 2016.
He has since then been in and out of the club.
De Jong said that his only mandate was to improve the lot of the Oga Boys in the NNL and eventually see them return to the NPFL.
READ: CHAN: Elegbeleye calls for proper management of Nigerian football league
"My reason for taking part in this tournament is to feel the game and find our rhythm before the new NNL season begins.
"I want to find the balance in the team, to see which of my players is playing well and also to beef up the team for the challenges ahead.
"I can say that I am emotionally attached to the team because I like them and I feel young, so, whenever they ask me to come back, I am ready to.
"The target for me now is to help the team back to the NPFL which is a task not too difficult; I also thank the team's management for their support and also Lagos fans,'' he said.
The captain of the side, Agunbiade Johnson, said that the team had been fired up for a good campaign in the NNL.
"Something good will definitely come out of Ikorodu United this season. Last season we started late but this year, we have promised to start early in our campaign.
"This year will be better and a new kettle of fish. The management of the team has tried on their part to back the team up financially as we are not owed any salary.
"We will also reciprocate the good gesture by giving our best on the field of play and ensure that we gained the promotion ticket,'' he said.

Load more