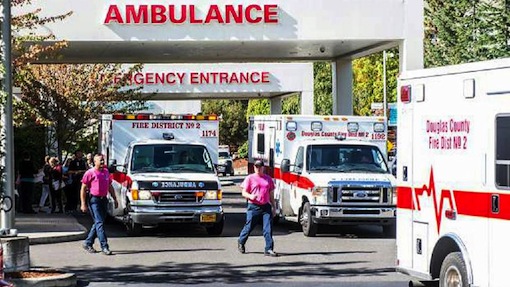 The Sokoto State Government has introduced specialised ambulances to upgrade medical care and improve emergency service delivery across the 23 local government areas of the state.
The state's Commissioner for Health, Dr Balarabe Shehu Kakale, told journalists in Sokoto on Tuesday that already, 300 vehicles had been equipped with necessary health gadgets and equipment.
"We are upping the ante in medical care provision for our people.
"By this, we plan to provide both emergency response and transfer of patients when the need arises.
"We are placing ambulances in all our hospitals, across major roads and highways.
"We want to ensure that all the 244 political wards in the state have one functional ambulance.
"For the ones to be stationed on our highways they will serve as primary providers of a-24/7 response to medical and trauma related emergencies.
"They will provide a disciplined and organised system, allowing a timely response of appropriately qualified healthcare workers,'' he said.
READ: UNESCO promises continue support for Nigeria's education system
Kakale said that a central communication unit had been set up at the State Specialist Hospital to coordinate the ambulance services for easy interface and direction.
He said that the aim of the ambulance services was to ensure coordinated response in the health sector.
The commissioner said it would also ensure that the right clinical/medical resources were provided to the patients within the right time-frame for their medical needs.
Kakale commended Gov. Aminu Tambuwal, for approving the establishment of the new ambulance service.
He said that though, limited aspect of the service had been rolled out, the full benefits would be felt when the specialised training of para-medical workers was concluded.

Load more