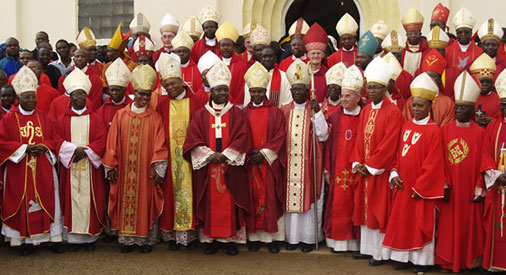 The Catholic Church in  Nigeria has called on government at all levels to return schools to the original owners to ensure provision of quality education in the country.
The church made the call during at the  National Conference of National Association of Catholic Diocesan Directors/ Secretaries of Education (NACDDED) on Friday in Akure.
Rev. Fr Francis Nni,  NACDDED's Chairman,  who was represented Rev.  Fr Donatus Ochai, Secretary of the association, decried the poor state of education in Nigeria.
"We observed that recent examination results in the country showed appreciable improvement  in the states that have returned schools to their original owners.
"We, therefore, urge other states to follow this noble initiative  because education is a life-long process which remains central to the development of the nation.
"Education is of great concern to us all because without it, we cannot build our nation or form the character of our young ones.
"So, if we want a better tomorrow, we must prepare for it today  and education is our sure bet to accomplish this," Nni said.
He called on the three tiers of government to partner with the church in order to provide the much needed quality education for all Nigerian children as provided for in the Universal Basic Education (UBE) Act.
Passengers express Mixed reactions over Abuja-Kaduna rail fare increase
According to him, the country needs professionals to manage its educational system " so that we can have round pegs in round holes.''
"Our schools need competent hands, and only those who know what they are doing can ensure that this is so.
"Today, the education system we have does not produce that so much. So, why not return it to those who are good at it," Nni said.
The chairman expressed  concern that schools that had  been returned to  their original owners often carry some burden in  states,  especially in levies.
He noted that catholic schools are partners with government in the  provision of education, adding that  "we are not competitors or business people.''
Nni, who said that security was another threat to quality education, admonished government to provide an atmosphere conducive to learning and ensure free and compulsory primary and junior secondary school education.
"Children cannot learn in an atmosphere of fear, oppression and killings. We, therefore, call on our government to ensure the safety of all, especially, our children," the clergy man said.

Load more