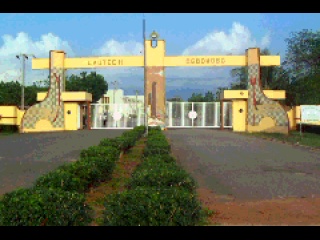 The Osun House of Assembly has directed the state Auditor-General to appoint external auditors to audit the accounts of Ladoke Akintola University of Technology (LAUTECH) Ogbomoso, Oyo State.
Mr Kamil Oyedele, the House Committee Chairman on Finance and Appropriation, gave the directive during the budget defence by the management of the university on Monday in Osogbo.
LAUTECH is jointly owned by Osun and Oyo States.
Kamil said the auditing of the university accounts which was done by the external auditors appointed by Oyo State Government for 2012 and 2013 accounts was overdue.
The lawmaker also said it was the turn of the state to appoint auditors following the resolution passed by the Osun Assembly on April 30, 2008 that appointment of external auditors should be rotational on two years basis.
Kamil said the assembly had written to the Governing Council of the institution to put necessary machinery in place for the appointment of qualified external auditors by Osun Auditor-General for the auditing of the institution's accounts for 2013 and 2014.
The lawmaker said that any other arrangement by the university management for the appointment of external auditors other than the agreed rotational arrangement would not be acceptable.
He also said that the position of the Alumni Association of the university that the assembly does not have the power to call for appointment of external auditors to audit the institution's accounts was wrong.
Kamil, who said such a statement was capable of causing disaffection between the owner states, maintained that the assembly would continue to stick to its resolution on rotation.

Load more