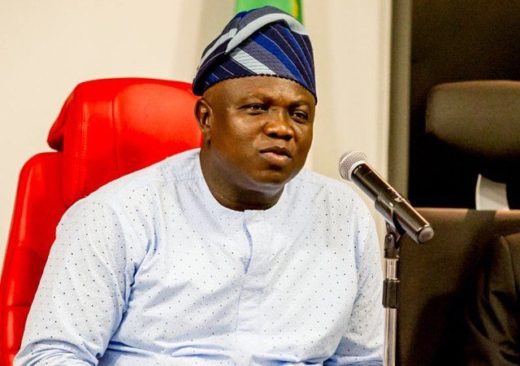 Mr Taofeek Adaranijo, a member of the House of Representatives representing Agege Federal Constituency, Lagos State, says Gov. Akinwunmi Ambode's outstanding performance will earn him a second term.
Adaranijo told the News Agency of Nigeria (NAN) in Lagos on Tuesday that Ambode had surpassed imagination of many politicians in the state, making a second term in office for him incontestable.
"Let us give thanks to God Almighty and to Asiwaju Bola Ahmed Tinubu our leader who gave us Gov. Akinwunmi Ambode
"Initially, many did not believe things would go the way it is going now; we believed he was a civil servant and might not be able to do much.
"But today, when you look around you marvel at his performance, may be because he is also vast in the grassroots management," he said.
Adaranijo said that Ambode, having worked at the local government as a Council Treasurer for many years, knew what to do to get results.
"The result is everywhere for everybody to see, so for Ambode, 2019 is a done deal.
"I don't think anybody will contest that, except anybody that wants to waste his time and energy. Ambode is our governor by the grace of God," he said.
On his own achievements as a lawmaker, Adaranijo said he had carried out several empowerment programmes, and two schools had been approved for his constituency by the Federal Government.
He also spoke on the call for creation of state police, describing it as `long overdue` to help improve the security of the country.
"This has been on for several years; everybody has been clamouring for state police to complement and assist the conventional police.
"We will get immediate response to distress situations because we are going to know ourselves. This is what is obtainable overseas; the Police would know me and my children.
"So, there is no alternative to state police. As is obtainable in other climes, why not in Nigeria?
"We should allow it. If it comes to the National Assembly, we would have to amend some areas of the constitution and we would give it a smooth sail," Adaranijo said.

Load more