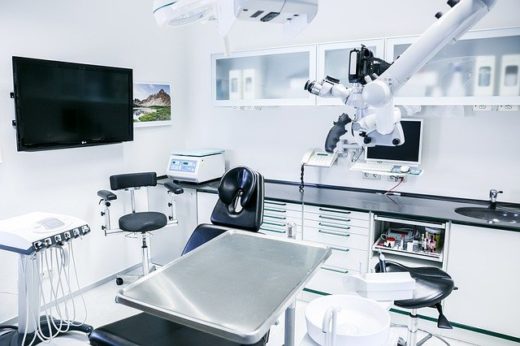 The Medical and Dental Council of Nigeria (MDCN) has inducted 243 foreign trained medical doctors and six dental graduates.
Dr Tajudeen Sanusi, the Registrar of the council, said this on Thursday in Abuja at the induction.
Sanusi said that 249 medical and dental graduates were successful out of the 686 medical doctors and 10 dental graduates that participated in the remedial and assessment examinations.
The remedial course and assessment examinations were conducted at the University of Ilorin Teaching Hospital (UITH) in November 2017.
Sanusi identified overall success rate as 35.7 per cent, saying that the assessment is to ensure that the standard of training obtained abroad measure up with the standard of training in Nigeria.
The registrar emphasised that the assessment examination was an important contribution of the council in ensuring that competent practitioners were absorbed into the human resource for health workforce in Nigeria.
He noted that the major concern of the council was the overall health and well-being of Nigerians and other people living in the country.
According to him, if quality control is ignored at the point of admitting practitioners into the profession, it then means that we could be toying with the lives of people.
Sanusi said the council was committed to sanitising medical training in the country as only qualifications from accredited medical and dental institutions would be recognised for certification.
READ: Gov. Akeredolu highlights importance of solid minerals' to development
He said: "Everyone is aware of the fact that once a mistake is made either during diagnosis or management of a patient, the cost may be unimaginable.''
"MDCN is neither out to hurt nor has the intention to thwart the career of anyone but only performing its regulatory function as stipulated in the Act that sets it up.
"The assessment examination is a routine professional examination conducted to assess candidates who are trained in countries outside Nigeria and obtained medical and dental qualifications.
"The examination is a check of knowledge and skills put in place to ensure that standards of training for these foreign graduates from various countries measure up with the standards of training in Nigeria.
"In addition, a success at this examination is a major requirement which determines the eligibility of new practitioners to be entered on to the provisional registers of MDCN.''
While congratulating the doctors, Sanusi however implored them to abide by the oath and be accountable to their duty.
"I implore you to be honest in the course of your practice, maintain a high level of ethical standard and continue to improve your knowledge and skills.
"These are what will take you to enviable height in your practice and career.
"Do not work in isolation, recognise the value of learning from others and the value of networking, welcome criticism and take conscious note of feedbacks,'' Sanusi said.

Load more