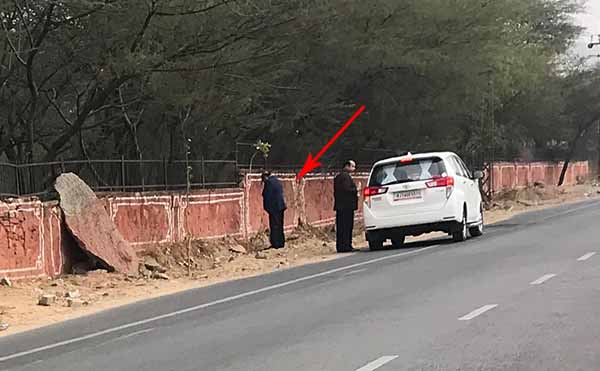 Opposition parties on Thursday slammed a senior minister after a picture pf him urinating in the open in the western state of Rajasthan went viral.
In the photo, Rajasthan's Health Minister Kalicharan Saraf could be seen relieving on the roadside in state capital Jaipur as his security guards keep a close watch on passersby and his official car parked nearby.
The minister belongs to India's ruling Bharatiya Janata Party (BJP) which governs Rajasthan, but his act is in contrary to Prime Minister Narendra Modi's Clean India campaign to make the open-defecation behavior in India to disappear.
Though the minister said that "it's not a big issue," the controversy has embarrassed the BJP as opposition parties have slammed him for the act, which is a violation as per law of the local civic body and attracts a penalty of 200 Indian rupees (four dollars).
"It's a shameful act," the state's main opposition Congress party leader Archana Sharma told the media.

Load more