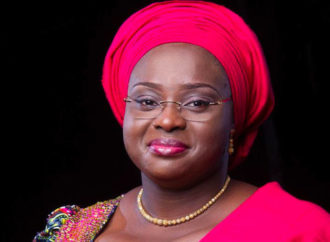 Mrs Omolewa Ahmed, wife of Kwara Governor, has pledged to offer necessary spiritual and physical assistance to 173 children of Borstal Juvenile Institution in Kwara.
Ahmed made the pledge on Wednesday in Ilorin, while receiving the Controller and Principal of the Borstal institution, Mrs Folashade Akinwale, who led other management members on a courtesy visit to her office.
Mrs Ahmed said although the institution is Federal Government owned, but it behoves on every well meaning individuals to reach out to the children.
She said that if assistance is not rendered to the 173 children under the care of the institution, people would be creating an unfriendly environment for their own children that they feel they are spending money, time and resources on.
The governor's wife and a deaconess promised to assist the institution with spiritual guidance from her church, where she ministers.
Earlier in her remark, Principal of the Institution, Mrs Folashade Akinwale had commended the governor's wife for her humanitarian and motherly support for the institution.
She described most of the students in the institution as victims of parental neglect, while some were brought for offences they committed.
Akinwale explained that the aims and objectives of the institution is to rehabilitate these children and set them in the right path, which also involve equipping them so as not to go back to the society as miscreants.

Load more