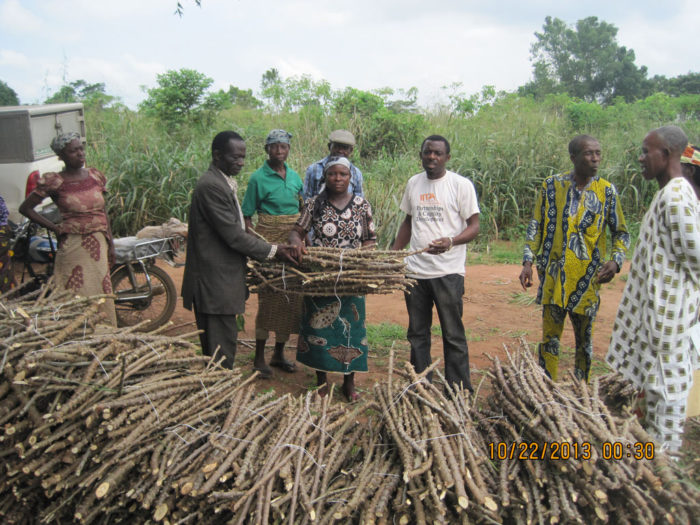 A Nigerian don, Dr Hemant Nitturkar, said on Friday that scientists and other experts in the agriculture sector are currently  partnering on developing a sustainable cassava seed system to solve the problem of low productivity of the crop.
He said this at the International Institute for Tropical Agriculture (IITA), Ibadan. during  the annual meeting of the project tagged:   "Building an Economically Sustainable Integrated Cassava Seed System (BASICS).
Nitturkar,   who is the Project Coordinator, noted that the initiative  was to  set up a sustainable cassava seed system where improved seeds would be provided for  farmers.
The system, he said,  would benefit the full cassava seed value chain and  farmers as well as  communities  while  enhancing  productivity and income.
According to him, the 2018 annual meeting with the theme  is to develop shared understanding of the cross-cutting dependencies among breeders, foundation and commercial seed producers. as well as to  agree on quantities of seed flows over the next three years.
The coordinator further said it was to socialise and strengthen the key building blocks of seed system being developed in the project and plan for sustainability of all the key project interventions.
READ: 9,500 rural dwellers benefit from UNILORIN medical outreach
"Nigeria is the world's largest producer of cassava but  productivity is very low.
"  Nigeria loses about N1trillllion due to low productivity.
"We hope that this project that will last between 2016 and 2019 will address low cassava productivity issue," he said.
Also speaking, the Director-General of National Agriculture Seeds Council, Dr Olusegun Ojo,  said the council would do its best to ensure that farmers get improved cassava seed varieties.
"The project is going on well since its inception in 2016 and  farmers are already excited with the contribution and provision of the seed council.
"All stakeholders in this project are working perfectly to ensure that the goal is achieved," Ojo said.
Load more