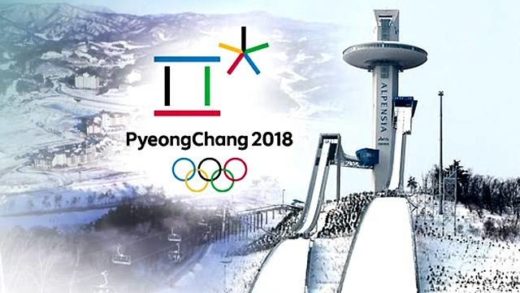 Seven countries including first-time bidders Turkey have declared their official interest in hosting the 2026 Winter Games, the International Olympic Committee (IOC) said on Tuesday.
The IOC said in a statement that Austria (Graz), Canada (Calgary), Italy (joint bid from Cortina d'Ampezzo/Turin/Milan), Japan (Sapporo), Sweden (Stockholm), Switzerland (Sion) and Turkey (Erzurum) met the March 31 deadline.
Cortina (1956), Sapporo (1972), Calgary (1988) and Turin (2006) are eyeing their second Winter Games.
Stockholm is a past summer host, while other areas in Austria and Switzerland have hosted past Winter Games.
Turkey's Istanbul lost out for 2020 against Tokyo in the final round of an IOC vote in 2013.
Erzurum is the nation's first city interested in the Winter Olympics.
Its Olympic Committee cited Erzurum's "wealth of experience in hosting major international sporting events,'' including the 2011 Winter Universiade and the 2017 European Youth Olympic Winter Festival.
The 2022 edition takes place in Beijing which beat Almaty at the end of a bid process which saw several other cities drop out or stopped by referendums.
Peter Reinebo, Chief Executive of the Swedish Olympic Committee, said he believed it was likely that one of the contenders from Europe would win the 2016 bid.
"Sapporo is more interested in 2030 and Calgary has to renovate many of their old arenas," Reinebo told Swedish television SVT, noting that Vancouver in Canada hosted the 2010 Winter Olympics.
"The many candidates are a sign that others have also seen there are opportunities, that the IOC has changed the playing field," he added.
READ: 1.7m World Cup tickets sold – FIFA
Reinebo said he considered Graz in Austria to be "a tough rival'' while Erzurum in Turkey were "not our main rivals.''
The new IOC bid process would also contribute to swaying public opinion in favour of hosting the games, according to Reinebo.
The IOC has changed the bid process to attract more cities again, making it cheaper and with a bigger emphasis on legacy.
The seven bidders start with a so-called dialogue phase before the IOC will narrow the field down in autumn.
The host city is elected in September 2019 at the IOC Session in Milan.
"I warmly welcome the NOCs' and cities' interest in hosting the Olympic Winter Games.
"The IOC has turned the page with regard to Olympic candidatures," IOC president Thomas Bach said.
"Our goal is not just to have a record number of candidates, but ultimately it is to select the best city to stage the best Olympic Winter Games for the best athletes of the world."

Load more