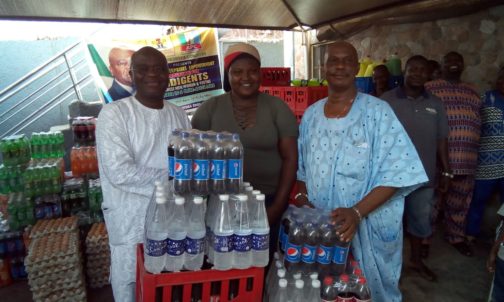 The All Progressives Congress (APC) has presented a micro-enterprise empowerment to 260 indigent businesswomen and men in Agege Local Government and Orile Agege local council development area.
The programme was sponsored by Comrade Kayode Opeifa, Secretary Of Transportation, FCT Abuja in conjunction with Hydra Edge Foundation.
Items distributed to beneficiaries included crates of eggs, soft drinks, bottled water, sachets water, Indomie noodles, soaps.
The recipients commended the leadership of the party for the kind gesture.
Mrs Adijat Atinuke Ajisegiri, one of the beneficiaries described the empowerment as a good one.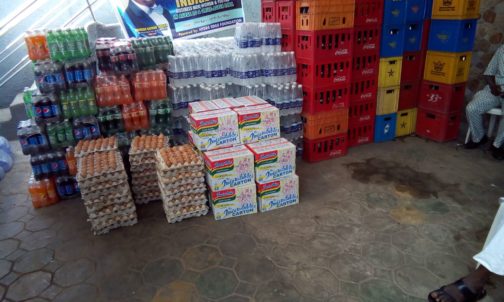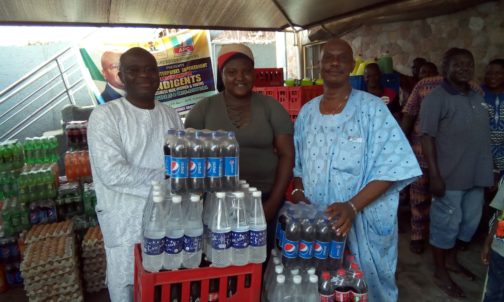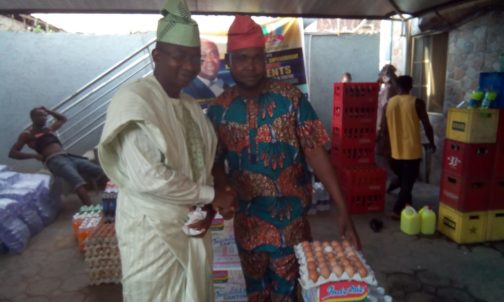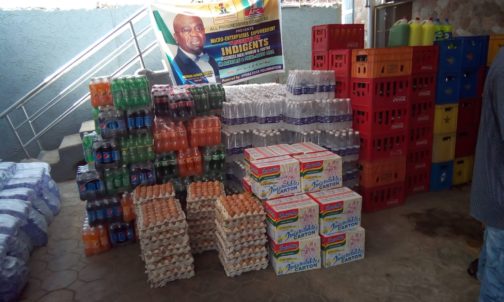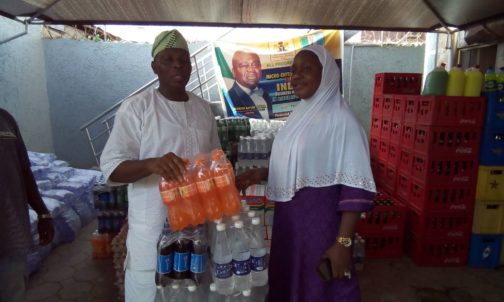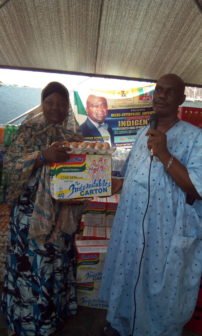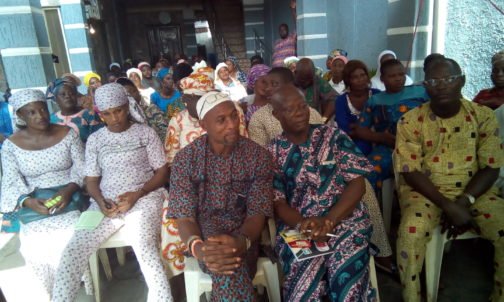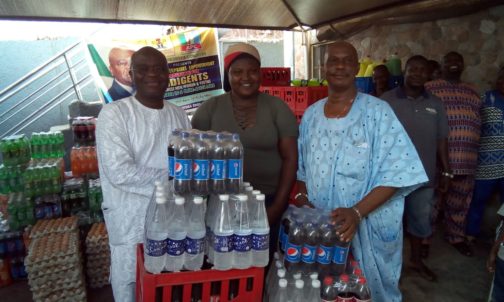 Another beneficiary, Alhaji Sanyaolu who received the items on behalf of his daughter, Mutiat Sanyaolu, said the empowerment would go a long way in solving their problems.
The APC Chairman in Orile Agege, Prince Sunday Ajayi explained that the empowerment was carried out to alleviate the suffering of the people and to prevent people from selling their conscience to the elected and the appointed for a token.
"Comrade Kayode Opeifa and Hydra Edge Foundation brought the idea to empower our members. We have 13 wards and we asked each ward to bring 20 people. It is a monthly affair and our target is 10,000 in the next three months."
Those in attendance were Abdul Kareem Jubril, former Chairman, Agege Local Government, Alhaji Seriki, Chairman Ward B and others.
Caption of photos 1 ,Comrade kayode Opeifa,a beneficiary and prince Sunday Ajayi, Chairman APC Orile AGEGE.. 2. Items distributed 3. Abdull Kareem Jubril in cap with beneficiary. 4 Cross section f beneficiaries