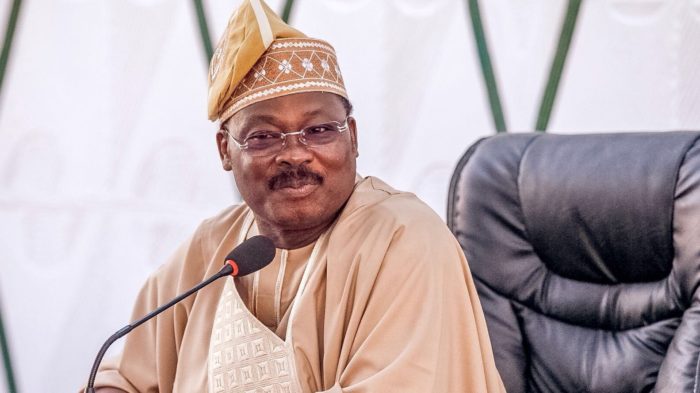 Residents of Iseyin have called on Oyo State Government to establish mobile courts for sanitation offenders and increase funding and environmental personnel to achieve a safe and hygenic environment.
The call was part of resolutions made by the community at a stakeholders' meeting organised by Chronicler Newspaper in Iseyin Town Hall on Sunday.
The forum was attended by traditional rulers, community leaders, sanitation officials, law enforcement agents, youth groups and students.
The stakeholders also called on residents to have attitudinal change, be law abiding and cooperate with relevant authorities by rendering assistance to sanitation agencies when necessary.
They called for training of health and sanitation agencies on how to convert refuse and sewage to other means of human benefit as it was done in other climes of the world.
The stakeholders urged law enforcement agencies such as the police and the Directorate of State Service to partner with sanitation agency towards effective prosecution of offenders.
They called on landlord associations as well as individuals to provide basic necessities such as bathrooms, kitchens and toilets in their buildings.
The stakeholders condemned the burning of wastes in the public, saying such engendered air pollution and hindered public health.
They identified inadequate waste disposal facilities, funding of health and sanitation agencies as well as insufficient sanitary personnel as among problems facing public hygiene.
Other problems identified were lack of self-discipline among resodents, ignorance and poor mental orientation, lack of awareness on waste management control and unwarranted threats to sanitation officials.
Earlier, Alhaji Olaiya Taiwo, Assistant Director, Oyo State Waste Management Agency, urged sanitation officials to make use of ad hoc staff when necessary.
The traditional ruler of Iseyin, Oba AbdulGaniyu Adekunle, bemoaned the attitude of the people toward environmental sanitation, urging them to imbibe self-discipline.
The monarch, who was represented by Mr Femi Olalere, called on the concerned agencies to liaise with traditional council and community leaders on measures to enhance public hygiene.
Mr Adeniyi Adekunle, Vice-Chairman, Iseyin Local Government, described the meeting as educative and eye-opening, saying the local government would support the recommendations.
"I have noted all the requests during the meeting, particularly those that concerned the local government. I promise to convey this to my boss and I am very sure we will definitely support," he said.