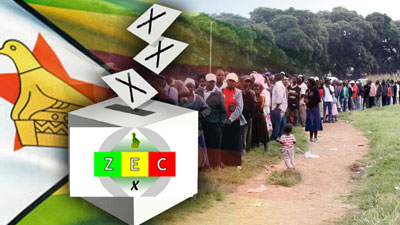 Zimbabwean opposition parties under the banner of the MDC Alliance are planning a demonstration on Tuesday to press the Zimbabwe Electoral Commission (ZEC) to implement more reforms ahead for the July 30 general elections.
In a statement released on Monday, the MDC alliance which groups seven political parties, three of which are off-shoots of the original MDC, is accusing the ruling Zanu-PF of using the commission to rig the elections.
It also said that the commission had planned to withhold the provisional voters' roll and had refused to divulge the identity of the company contracted to print the ballots.
ZEC however denied that the opposition is being denied access to the provisional voters' roll, saying that anyone who is interested can get it on its website.
ZEC Chairperson Priscilla Chigumba said recently that the electronic voters' roll was available for free on the ZEC website.
"The provisional voters' roll is available as a link.
"There is a link that we have made available and anyone requiring it is free to access it and we have made this known to political parties in our regular meetings,'' Chigumba said.