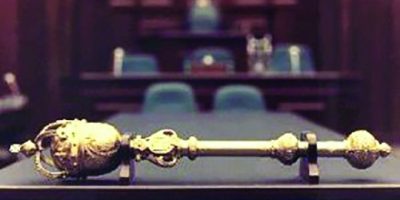 The Enugu State House of Assembly on Thursday ended its 3rd legislative session in the state.
The Speaker of the Assembly, Chief Edward Ubosi urged the members to continue to sustain the cordial relationship and dedication to duty for the peace and development in the state.
Ubosi, in a valedictory speech, said that the assembly had passed 37 bills in three years.
He stressed that the legislature remained the key crucial arm of government whose primary responsibilities included lawmaking, oversight, allocation of resources, and representation.
The speaker explained that the house received 41 bills out of which 32 were executive bill while nine was private member bills.
According to him, another three outstanding bills are currently undergoing various legislative stages before they would be passed.
Ubosi however, disclosed that 11 motions were adopted by the house and the resolutions were part of the good governance the people of the state enjoyed.
Reacting to his address, Chief Paul Nnajiofor, (PDP, Nkanu East) and Chairman Assembly committee on Information moved a motion for vote of confidence on the speaker and principal officers of the house.
Dr. Chukwuemeka Ogbuabor (PDP Isi-Uzo) seconded the motion and equally commended them for the quality leadership they exhibited within three years.
In the same vein, the Deputy Speaker, Chief Donatus Uzogbado described the speaker as a `good driver' who had been driving the house well.
Uzogbado commended the speaker for attracting the renovation of the chambers, the procurement of electronic equipment and reconstruction of the main gate to the Assembly.
Subsequently, member representing Nsukka West, Mrs. Dame Nkechi Omeje-Ogbu commended the speaker for ensuring that the assembly remained stable and peaceful throughout the legislative period.