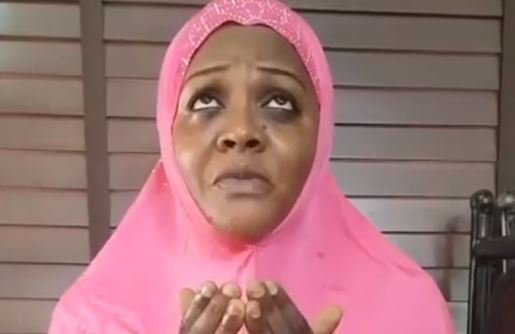 Jennifer Okundia
Popular Nigerian comedienne Helen Paul has schooled those criticizing her for wearing a hijab.
The comic act had yesterday uploaded a video of herself wearing a pink hijab, chanting some form of prayer with Olamide's "Wo" as background beat.
The visual caused a lot of religious uproar on social media. It is recalled that rapper Falz' Childish Gambino's cover of "This Is Nigeria", where the singer also used girls wearing hijab and dancing "shaku shaku" is currently a hot topic which is yet to be settled.
She wrote on her Instagram "I am an actor who uses costumes to depict a character. Hijab is a head covering. Hijab is not a religion. Islam is a religion of peace, not of war.
Watch video below